Young Adult Friends Interchange Reports
Winter 2014 Interchange
How to Talk to Young Adult Friends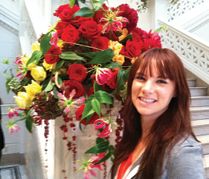 Amrit Moore, Co-clerk of Young Adult Friends
Many Friends would value building stronger relationships with the Young Adult Friends of your community, but perhaps do not know where to begin. During our most recent conference we discussed at length our relationship to the Yearly Meeting, ways in which we could build positive relationships to each other, and the greater community. In our vast use of acronyms perhaps you do not know what a Young Adult Friend (aka YAF) is.
We identify as a group roughly between the ages of 18-38, a time in life with rapid change, growth, and perhaps even instability. (Please note we are quite different from the Young Friend community, whose participants are roughly 14-18 years old, aka YF's.) We find comfort in uniting together because frankly this period of life can be quite awkward to explain, even to our peers, and so we can be reclusive seeking comfort in forming close bonds to each other. I personally find it encouraging learning that being in your twenties is a time where I'm not expected to be perfectly stable, and hearing about others adventures is quite calming for me.
As co-clerk of the YAFs, I want to share discussions we've had about how best older Friends may approach us. We understand that can be intimidating, since we're so hard to define, but we do love and value the strong bonds we have formed with the wider Yearly Meeting, and would like to encourage everyone to continue to reach out to us. Please understand I cannot speak for every voice in this community, and so speak with consideration and my own voice. My hope is to strengthen our presence within BYM, as we are not only a part of the future community, but a strong part of the current community.
Firstly I will address what has been reflected to me as uncomfortable attempts to build relationships. Please understand that between 18 and 38 we are on many varying paths. Some of us are in school, some of us are forming families, some of us are working, some of us are traveling, some of us are on vast spiritual journeys, and so on and so forth, we are all in different places, and all of these paths are ok to be on. We ask that you open your hearts and minds in accepting that we may be on varying journeys.
These paths involve difficult decisions along the way, and so we ask you kindly to not identify us just by those paths. Please consider not asking triggering questions such as, "Where are you in school now?", "How do you plan on supporting yourself?", "Are you romantically involved?", "How old are you now?", and the ever daunting "What are your plans for the future and life?" While these are just a few examples of questions I've heard, I can personally say I've felt deeply uncomfortable answering questions such as, "You're 16 right?", "Are you engaged yet?", "How many children do you have?", or "Have you finished school yet?" I promise you I have spent quite a great deal of time pondering my life-affecting choices, and that if we have a strong relationship I will confide in you. I cannot speak for others, but, based on our conversations, I imagine they feel similarly.
I ask that you take this guidance or feedback with kindness and consideration. Perhaps at this point you are feeling, "Well gosh Amrit, how on Earth can we become friends? Or any YAF and I for that matter?! I don't know how to relate without upsetting you!" Just as we are puzzled from time to time in building relationships outside of our age-based peers, we know you can be, too, Fear not! We are not so easily hurt, and we love you!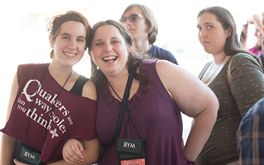 The point is that identifiers like age, education, relationship status, etc., are not who we are as people. For example, I live in New Orleans currently, but I am not like every other person living here. Knowing that is interesting, but it does not help you to know me better. There are many solutions. Firstly, we ask that you see the light of God that speaks from within us, as we will strive to do for you, and let that be your guide. I have such deep admiration for the strength Quakers place in equality, let us apply it to the relationships we build.
Coming from an understanding of equality, please remember I am not the child I once was, but am just as eager as always to participate in this community, perhaps even more fully now. Please seek relationships with us through the understanding that we are invested in a spiritual relationship with the greater Yearly Meeting. Consider asking us how the Light is moving within us. Or perhaps what query we are considering for the coming Meeting. Ask us more broadly about our lives. Consider, "How do you fill your time?", "What are you doing now that you enjoy?", "Is there a way the Meeting could support a stronger relationship to you, and other Young Adult Friends?" We are in a rapidly developing period of life. While we do not need to be lectured or scorned for our choices, it is helpful to us to hear about challenges you have faced at a similar point in life, and what choices you made and why, if you are comfortable sharing. I respect if it is for you, as it is for some of us, a triggering memory you would not like to return to.
Perhaps these are intimidating ways for you to make a new friend, or become better friends with a YAF who grew up in your Meeting. In my experience we are a light-hearted bunch. (While I perhaps shouldn't admit this, we even tell the occasional joke in Meeting for Business) We love a good joke, a hug, an invitation to a game or gathering, and food is a huge motivator! You don't need to go to extravagant lengths to attract us. (I personally am quite a sucker for a cup of tea and a good conversation, a willing partner for Acrobatic Yoga, or a round of Bananagrams) Several YAF's shared with me that they love the Adult Friends in their Meetings, but that having grown up with them they fear they are viewed as the children they once were, and we realize we don't know you as an adult. We would love to get to know you, hear your stories, and be told about the spiritual paths you've taken.
So it is possible, and we love you, don't be scared reach out! It's a strange time in our lives and we understand that people make mistakes, especially in creating awkward first impressions. I cannot speak for all YAF's, but I can speak for me, and a few awkward first impressions I've made. I hope this guides you in building a relationship with the YAF's you hold dear, but may not yet be close to.
---
Winter 2012 Interchange
Amrit Moore and Pierre Grahn, Clerks, Young Adult Friends
Dearest friends, I am here to put to rest your concerns that Young Adult Friends may be an extinct species. We are in fact alive and quite well! To further comfort you I'd like to assure you, we're not even an endangered species! Our past gathering, in January, had over 20 members! Half of them were new members we were thrilled to welcome! "Well then where are the YAF's? What are they doing? I never hear about them!" You may tell me. As we grow into our college stage of life, and beyond, our time together, and with you, sadly becomes thin as we go out to do such amazing things in this world. So I'm writing to share with you what things we are passionately doing that limit our time with you.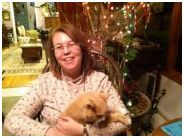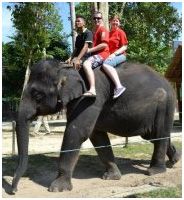 Our loving Friend, Genevieve Oei was an Americorps volunteer in Hartford, CT from Sept 2002 until Aug 2003. "My job was teaching basic computer skills to Adults studying to earn their GED." Julia Barge tells us, "I'm traveling around South East Asia. I studied abroad in Singapore then went to Malaysia (KL), Hong Kong, and Thailand (Phuket). Be back in January in time for my last semester of college!" Patrick Roof shares "I've been doing work on BYM camps!"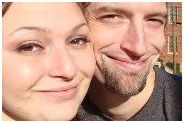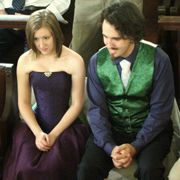 It's been awhile since we've seen, Sam Flower Horne, because "I'm in a Teaching Masters program." He's proud to tell us. (He was also married Wren Beckett this summer!) Sasha Bugler is quite busy too! She's proud to share, "I'm captaining the UMD women's ultimate team for the second year in a row and we're hoping to make it to nationals this year. :)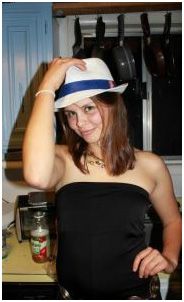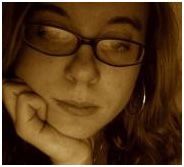 Many of us are prosperous travelers, Rachel Stacy, joyously shares, "I went on a Christian Peacemaker Team (CPT) delegation to Northern Iraq in October and now I'm discerning full time work with CPT." And, of course, who could forget the presence of Alison Duncan. "I work as the Youth Secretary at BYM. I also carry a concern for racial equality in the world, but I've chosen to start in my community, attending FGC consultations on race and working for diversity in BYM camps." She says.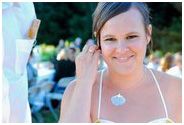 So while our time together, and with you, may be sparse, we are alive and thriving. I assure you are often in our thoughts. There are many more YAF's who have equally incredible stories to share, and we welcome your support, curiosity, and prayers for us.
Love and Light.