Reparations Action Working Group
---
Mutual Aid: A Friendly Approach
On Saturday, October 29th, BYM's Reparations Action Working Group and Rashid Darden offered a new workshop, Mutual Aid: A Friendly Approach. Rashid Darden of Friends Meeting of Washington presented an engaging and interactive experience that walked Friends through the surprisingly colorful history of mutual aid. How do fezzes and tents connect with food pantries? What's the difference between charity and true mutual aid? Friends explored answers to these questions and built skills necessary to begin their own mutual aid ministries in their local meetings.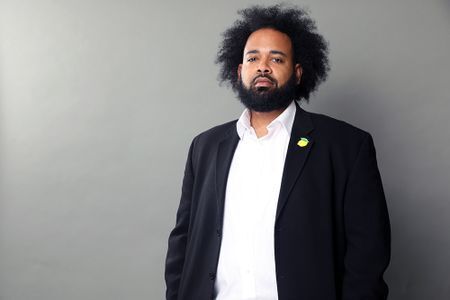 ---
The Reparations Action Working Group is under the care of the Growing Diverse Leadership Committee. The formation of the Working Group was accepted by the Supervisory Committee acting on behalf of Interim Meeting in Third Month 2020 during the SARS-COVI-2 pandemic.
Listed below are the current members of the working group.
Marcy Seitel, Co-Clerk, Adelphi Friends Meeting
Phil Caroom, Co-Clerk, Annapolis Friends Meeting

St. Clair Allmond
Richmond Friends Meeting

Donna Hamilton

Sandy Spring Friends Meeting

Jo Brown
Homewood Friends Meeting

Philip "Phil" Caroom
Annapolis Friends Meeting

Rosalie Eck
Homewood Friends Meeting

David Etheridge
Friends Meeting of Washington

Laura Grothaus
Teen Adventure Quaker Camp

Peirce Hammond
Bethesda Friends Meeting

Donna Kolaetis
Menallen Monthly Meeting

Khalila Lomax
STRIDE Coordinator

Karen Moore
Patapsco Friends Meeting

Nathan Shroyer

Annapolis Friends Meeting

Jolee Robinson
Adelphi Friends Meeting

Rachel Rosenberg