Strengthening Transformative Relationships in Diverse Environments Working Group (STRIDE)

STRIDE groups in Baltimore, Philadelphia, the Greater DC Area and Charlottesville work to
1) create access for youth in each of these cities to attend Baltimore Yearly Meeting summer camps and
2) create communities of genuine diversity, equity, and inclusion in these youth serving programs.
STRIDE groups provide leadership opportunities for young adults as part of our core group and opportunities for volunteers of all ages! These groups use a combination of action and self-reflection to pursue our goals. Learn more about the different roles in STRIDE.
---
What does STRIDE do?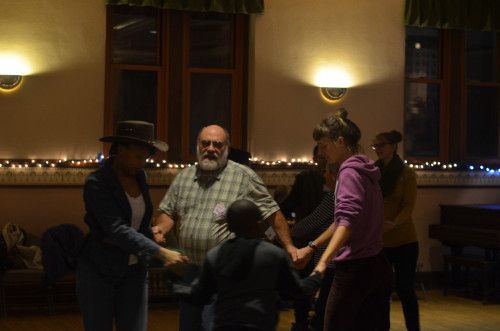 BYM camps provide opportunities for enrichment and leadership building in a wilderness environment and STRIDE is committed to ensuring that young people from all racial, geographical, and economic backgrounds have the opportunity to benefit from such an environment. In addition, we feel strongly that the young people we support contribute much to the communities they are a part of and that all benefit from their presence at the camp. Furthermore, research has shown that intergroup contact in collaborative settings builds cultural competence and lowers bias for all.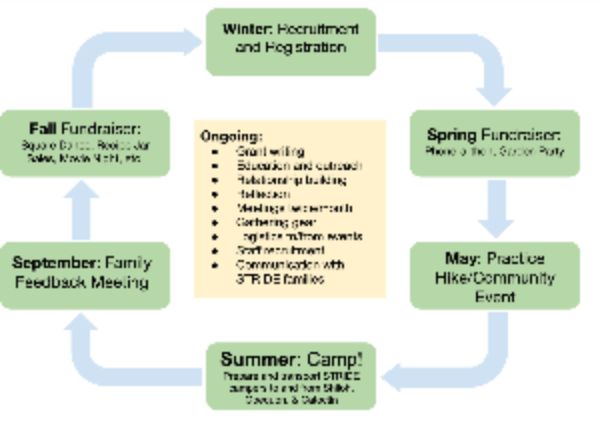 To this end we provide tuition assistance, gear, transportation, and orientation to families in the program as well as inclusion and equity training and consulting to camp & organizational staff. STRIDE members recruit campers and staff applicants, write grants, and organize events to raise funds and create community with camper families, city organizations, and members of local Meetings. STRIDE groups are made up of a core of young adult leaders and volunteers and contributors of every age. We believe action and reflection are each an important part of creating change, and STRIDE meetings balance logistical concerns with reflection on broader issues of race and inclusion. For an example of these kinds for reflections, see our Journey with Us section below.
---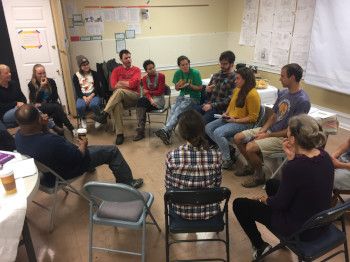 Working to create the Beloved Community is a journey we get to take together.  Try out this 10 min sample reflection from a STRIDE meeting. How does it relate to how you view this project? What lessons can you take into your own meeting or other groups you are a part of?
Interested in learning more? Check out these articles:
STRIDE publishes a newsletter every 3-4 months. Click here for the most recent edition.
---
Who is STRIDE?

STRIDE is made up of many different types of people including campers and families, volunteers, financial sustainers, community partners, and core members. The core members who keep it all going are as follows:
STRIDE Core Contacts
Khalila Lomax, STRIDE Coordinator
Baltimore STRIDE Contacts
Name
Laura Grothaus
Rosalie "Rosie" Eck (Co-Clerk)
Eden Fuller
Geniro Dingle
 
 
Charlottesville STRIDE Contacts
DC STRIDE Contacts
Name
Sarah Dean
Alexis "Sunshine" Klein (Co-Clerk)
 
 
Philadelphia STRIDE Contacts
Name
Maria Adamson
Allegra Churchill (Clerk)
Sam McCormick
Claire Chalkley