Supporting Baltimore Yearly Meeting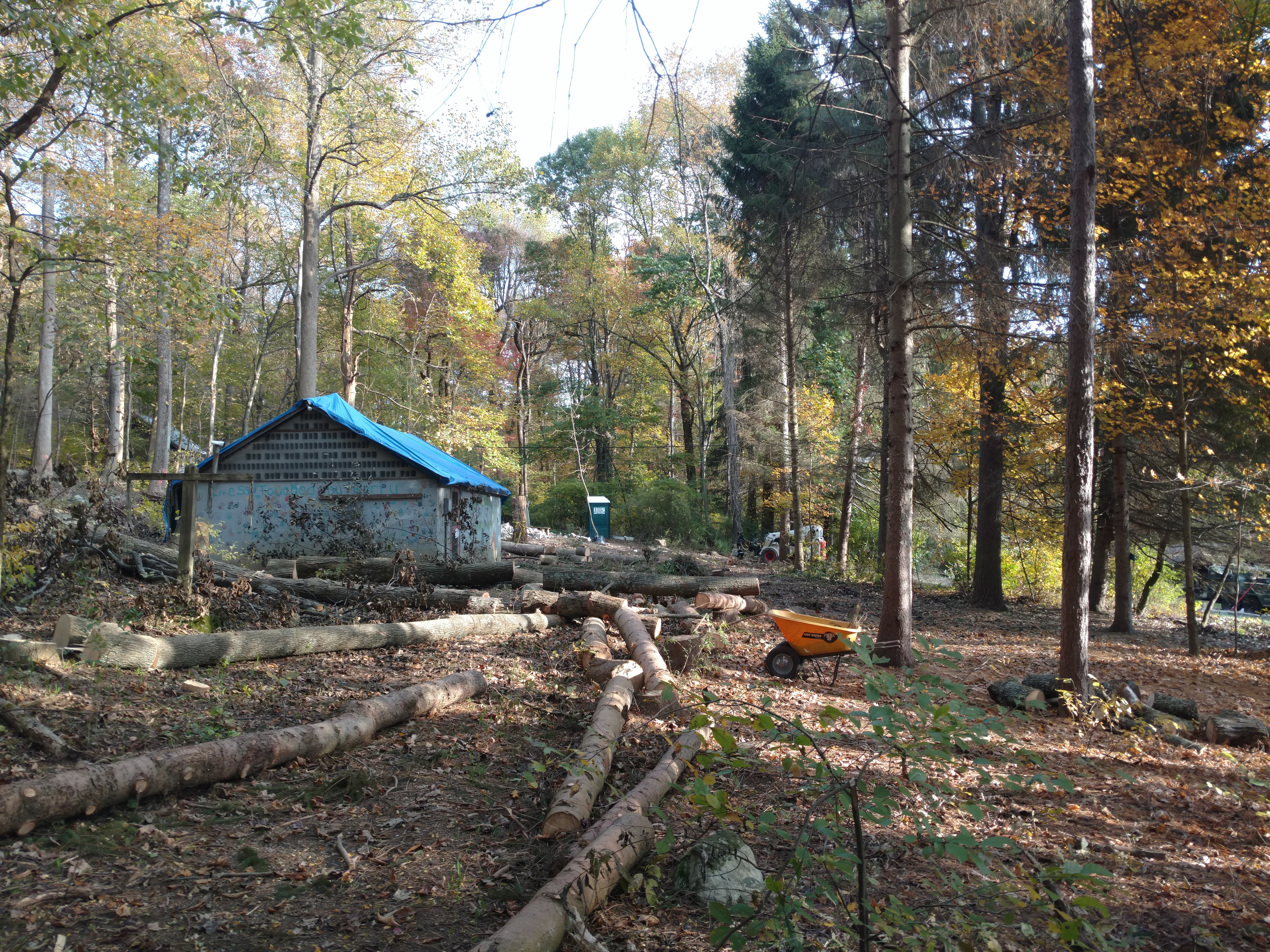 Catoctin Quaker Camp
Catoctin Bathhouse Update
On Monday, September 5, 2016 some 120 volunteers gathered at Catoctin to de-construct the 56-year-old bathhouses that have served us well. It was an exciting day with lots of fellowship, food and hard work. Friends gathered, ready to contribute to this long overdue project. After a delicious and hardy lunch of constructed tacos we headed to the site. With hardhats and sledgehammers at hand we set out to work. Within a short period of time the first wall came down, followed by the remaining three. Many hands make light work rang true on this day. The day ended with a delicious celebration constructing sundaes.
As many are aware the original estimated figure for construction of the Catoctin bathhouse was considerably lower than what the actual cost will likely be. Our new figure for constructing the bathhouse at Catoctin is $797,367.00. This revised and assuredly more accurate figure on the bathhouse project does not include the value engineering currently under consideration to reduce the cost. This figure does include several contingencies for additional unexpected expenses (an example that was given was the discovery of a large boulder when excavating for the partial basement) that may or may not occur. As we proceed we will continue to update you on our progress. To learn more about the Catoctin Bathhouse project click here.
The cost is higher but the obvious need still remains. We have the opportunity to construct an environmentally responsible and sustainable bathhouse We will proceed and work diligently to assure that camp at Catoctin will continue as it has for the last 59 summers. Help us to make this new bathhouse a reality for our campers and our community.
Just click here and make a gift online or send a gift to BYM, 17100 Quaker Lane, Sandy Spring, MD 20860. If you have questions just give us a call at 301-774-7663.