STRIDE Event Registration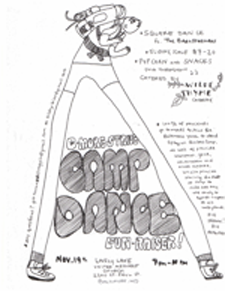 Baltimore STRIDE Presents…CAMP DANCE!, a night of dancing, music, and fun, while supporting genuine diversity at Baltimore Yearly Meeting summer camps! The square dance will be called and played by Slim Harrison and Thomas Jolin, members of "the Barnstorm"
If you can't make it to the event, but you'd like to donate, go to: tinyurl.com/takeSTRIDEs
Make sure to donate under the "Camp Diversity" label, and specify "STRIDE" in the Notes.
If you have any questions, please contact Giovanna Selvaggio at giovannaxselvaggio@gmail.com or Kiah Gibian at kiahgibian@gmail.com.