Catoctin Bath House Project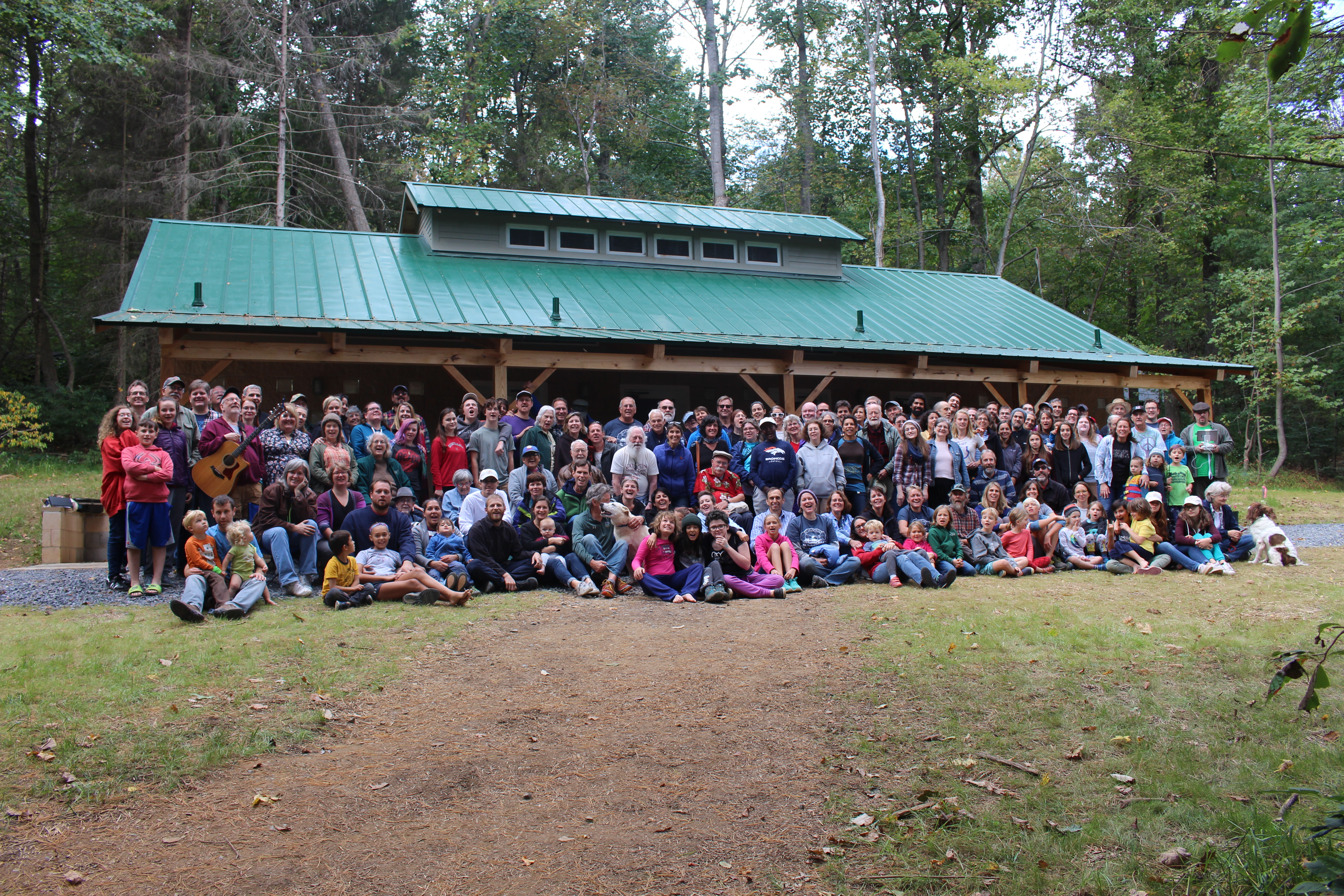 CATOCTIN BATHHOUSE UPDATE
The Catoctin Bathhouse is ready for the 2017 Camping Season! We still need your help. We are still in need of $226,879.96 more to complete this project. Your gift will help us get this incredible project paid off!
GIVE YOUR GIFT TODAY, CLICK HERE
Check back regularly for up to date pictures of the progress. As of today we have raised  a total of $440,620.04 towards the cost of the new bathhouse. We are getting there. Help us celebrate this environmentally and socially responsible new bathhouse for Catoctin Quaker Camp.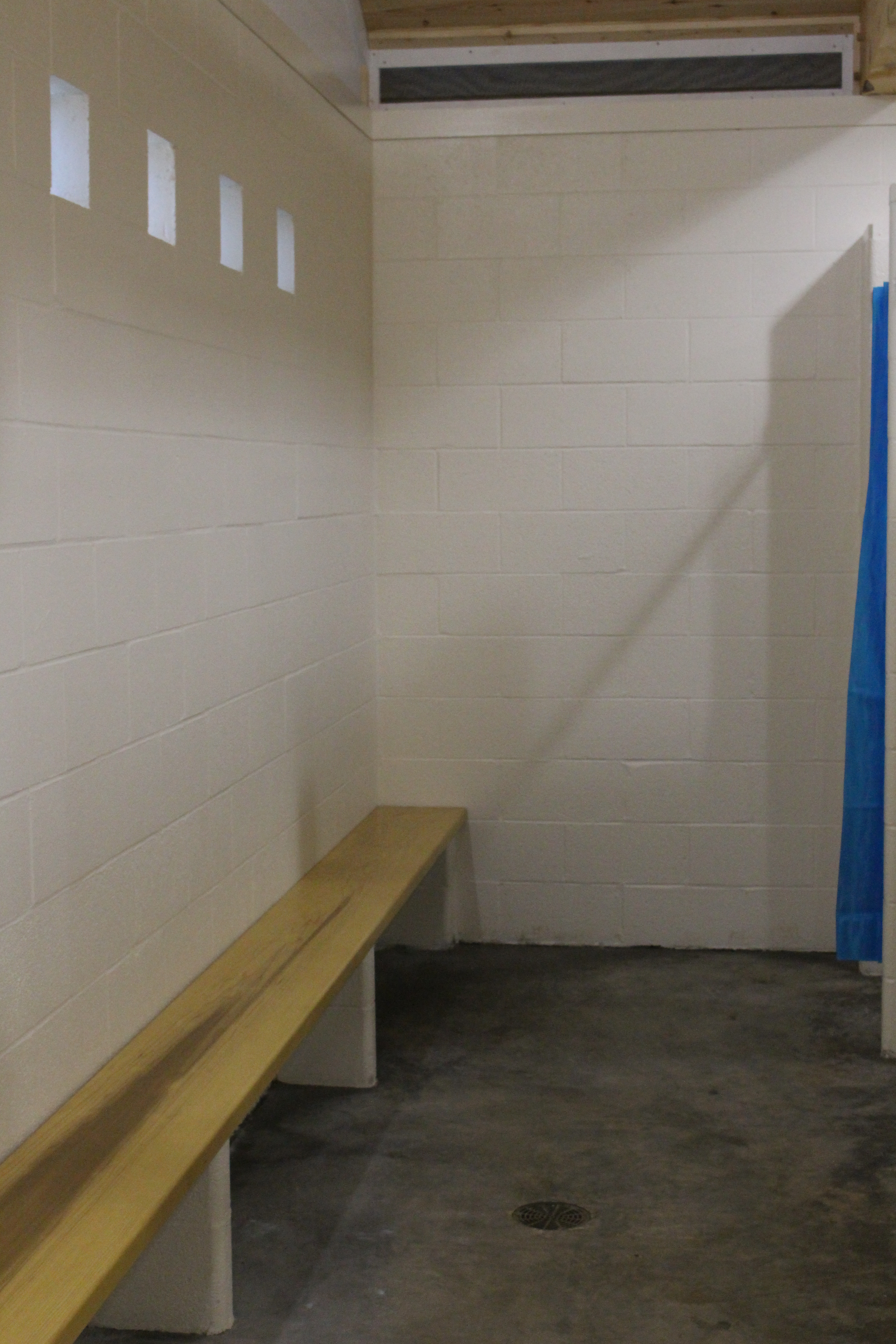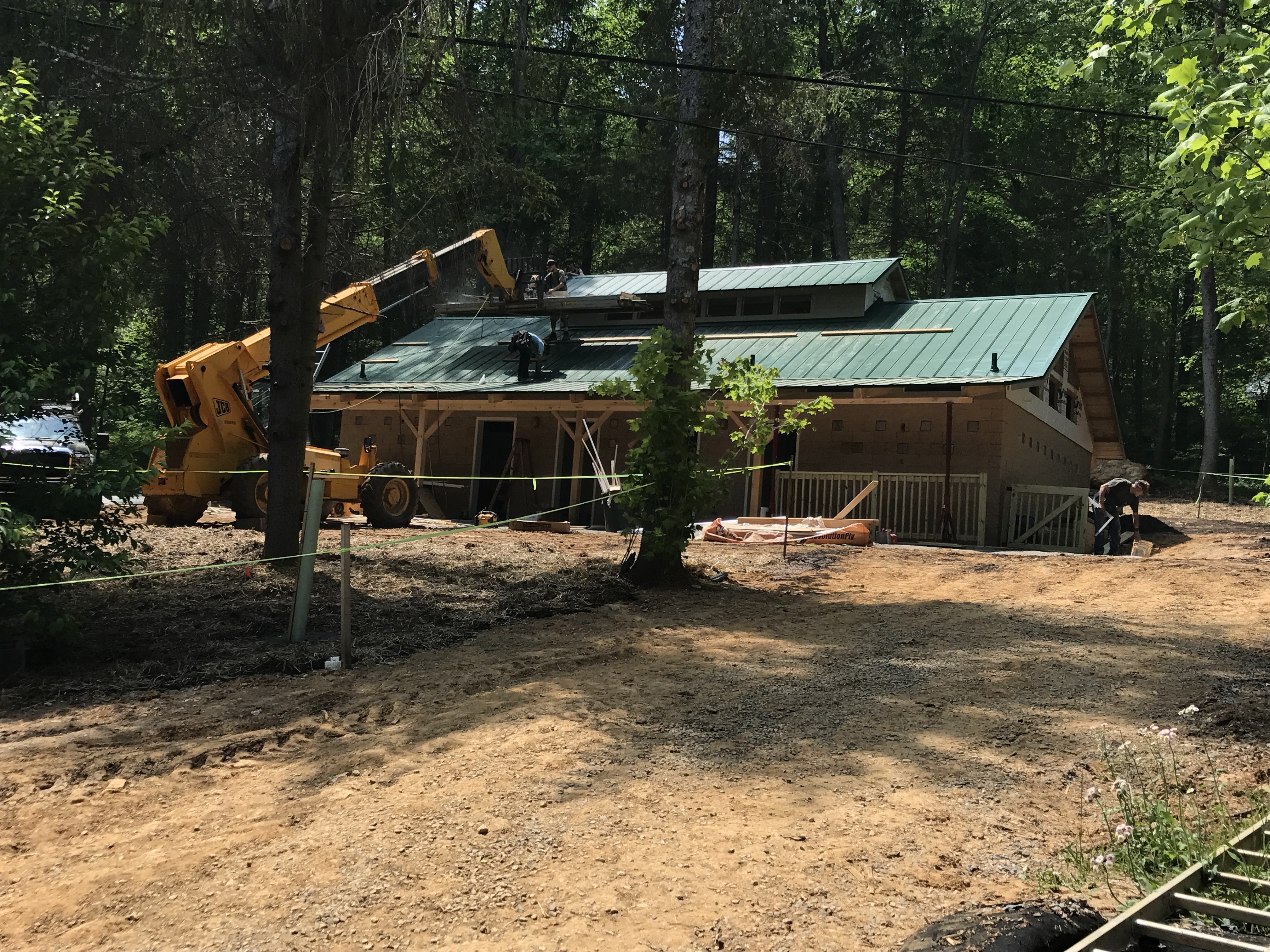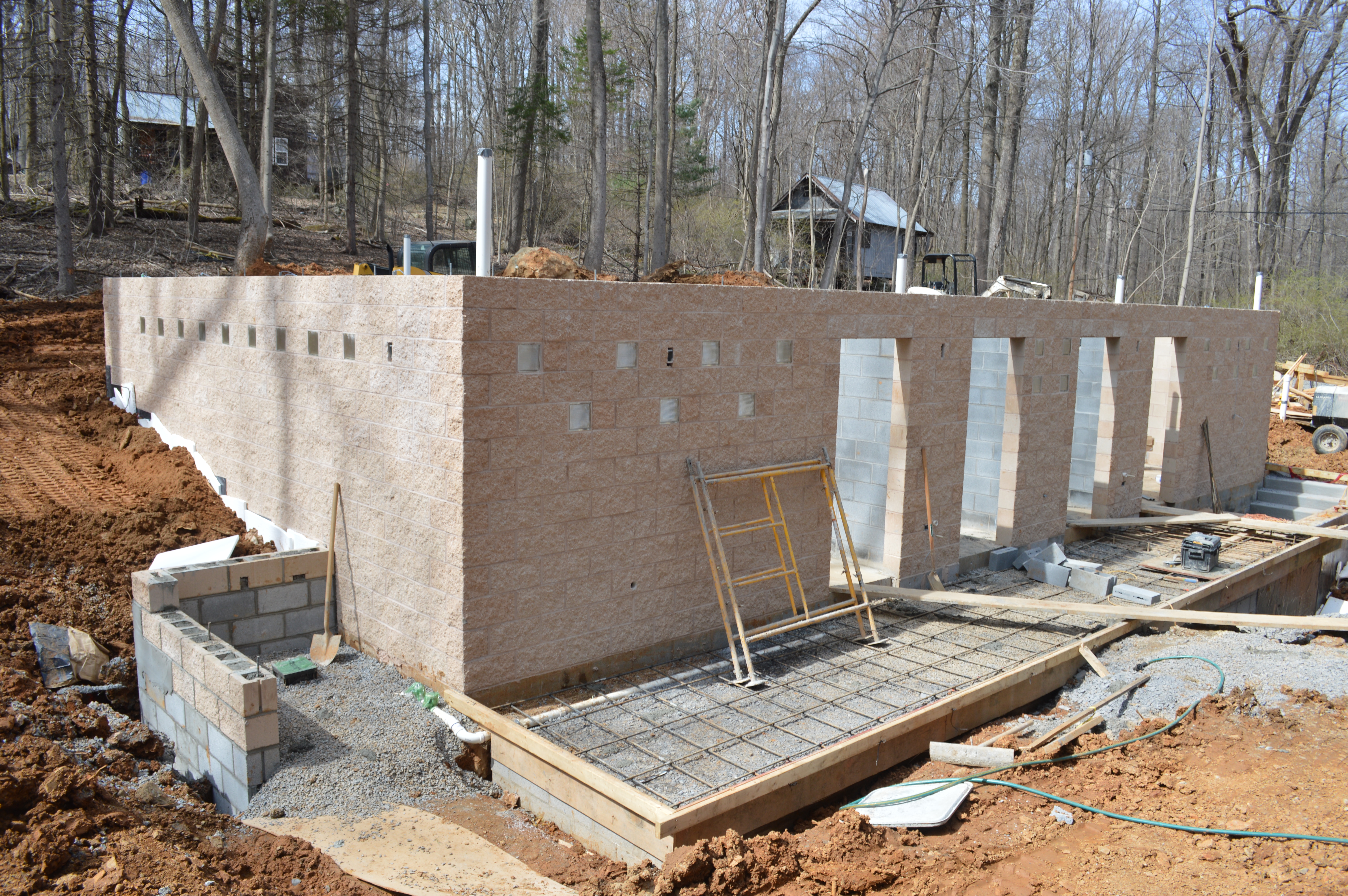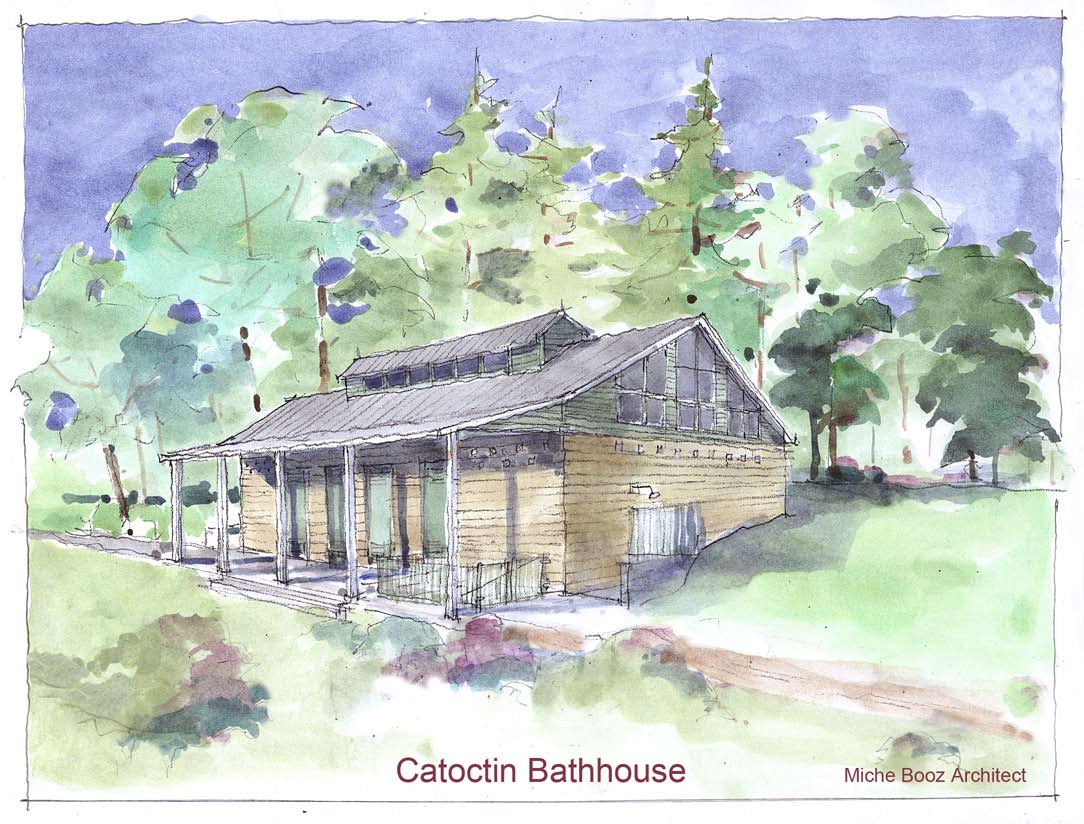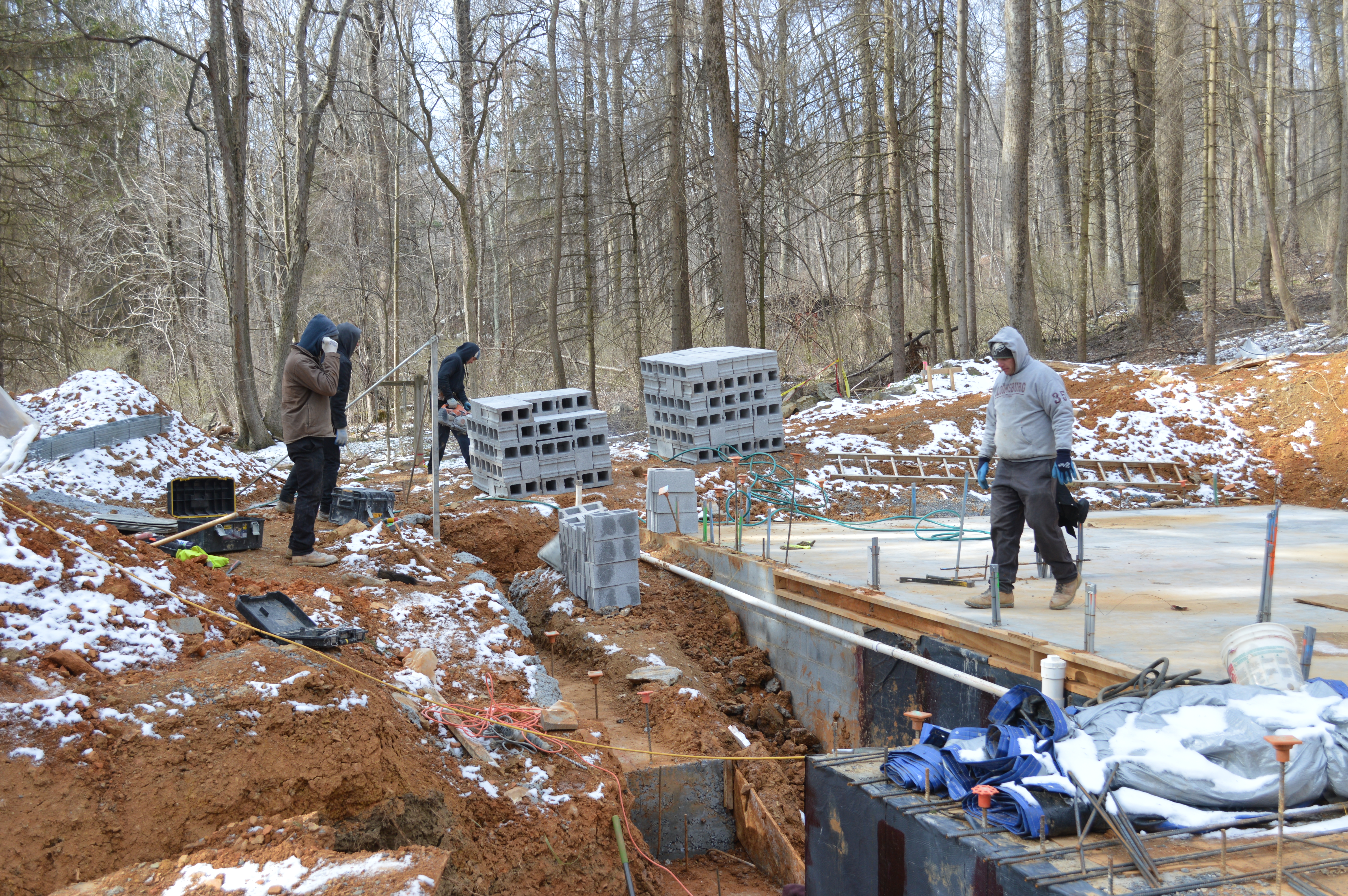 3-13-2017 Bathhouse Update
Catoctin Bathhouse Project
It is an exciting time at Baltimore Yearly Meeting (BYM). By providing a safe, sustainable, and attractive new bath house at Catoctin Quaker Camp, our community has an opportunity to strengthen, improve and enhance our camping program. This program changes lives. In the 2016 camping season, BYM hosted 600 campers at our three residential camps. It was a record year for our camping program. Catoctin accounted for 36% of these campers.
The current bath houses at Catoctin were built in 1959. They have served Camp Catoctin and Baltimore Yearly Meeting well for the last 56 years. It is time however for a new bath house. Few would disagree that the current bath houses are in need of replacement. Many have described them as "disgusting", "gross" and "in desperate need of replacement".
The current bath houses:
Creates health concerns for campers, staff and work grant volunteers.
Are moldy and damp- never fully drying due to a significant lack of ventilation and moisture. This can potentially create a ready environment for germs.
Are subject to ground settling, creating cracks which allow critters and mold to get into the building.
Continue to add stress to the current septic system, possibly requiring costly repair/replacement decision sooner rather than later.
Create a significant environmental impact.
The new bath house will include:
Two gender-neutral accessible bathrooms. Click here to see Ted Talk with Ivan Coyote
Nine modern style Clivus Multrum composting toilets, significantly lessening the load on the current septic system.
Tankless on demand water heaters.
Waterless urinal which also help with yearly winterization costs.
Needed ventilation and drain flow to prevent a mold problem.
Changing area for each shower stall.
Lots of cubbies for camper's supplies.
Two ADA compliant /family style units, making camp more accessible.
A single building instead of two, making for much easier maintenance.
The new Camp Catoctin Bathhouse design is shown below. The existing bathhouses have served the camp well for 56 years. Marshall Sutton, camp director at that time, surely would not have envisioned them lasting more than five decades. Building a new structure will enable us to embrace our Witness to the World by reducing our carbon footprint and being more environmentally responsible at our Quaker Camps.
The time is now and the price tag is high. But if we work together we can continue to provide a life-changing experience for campers and all who are exposed to our extraordinary camps.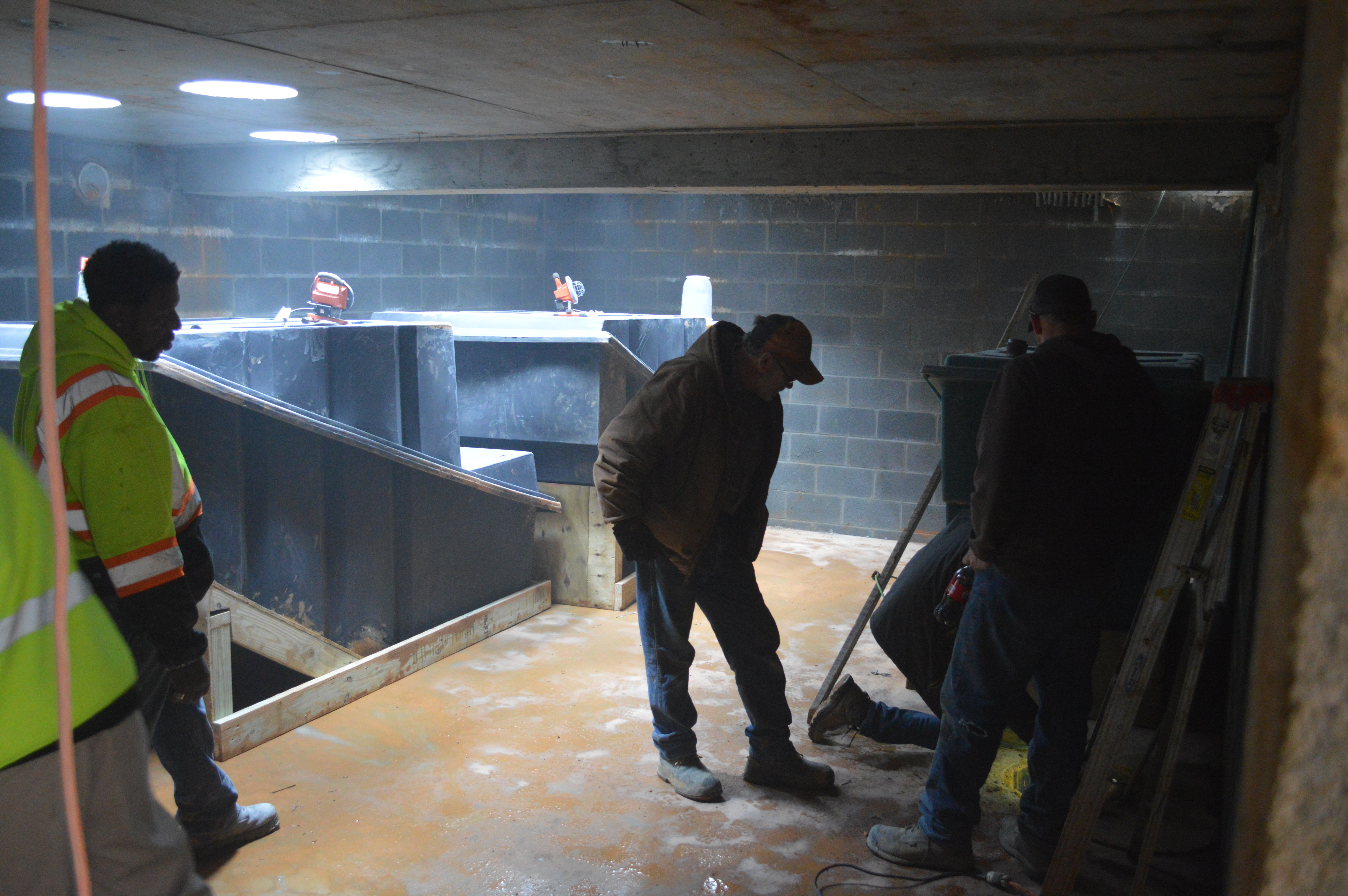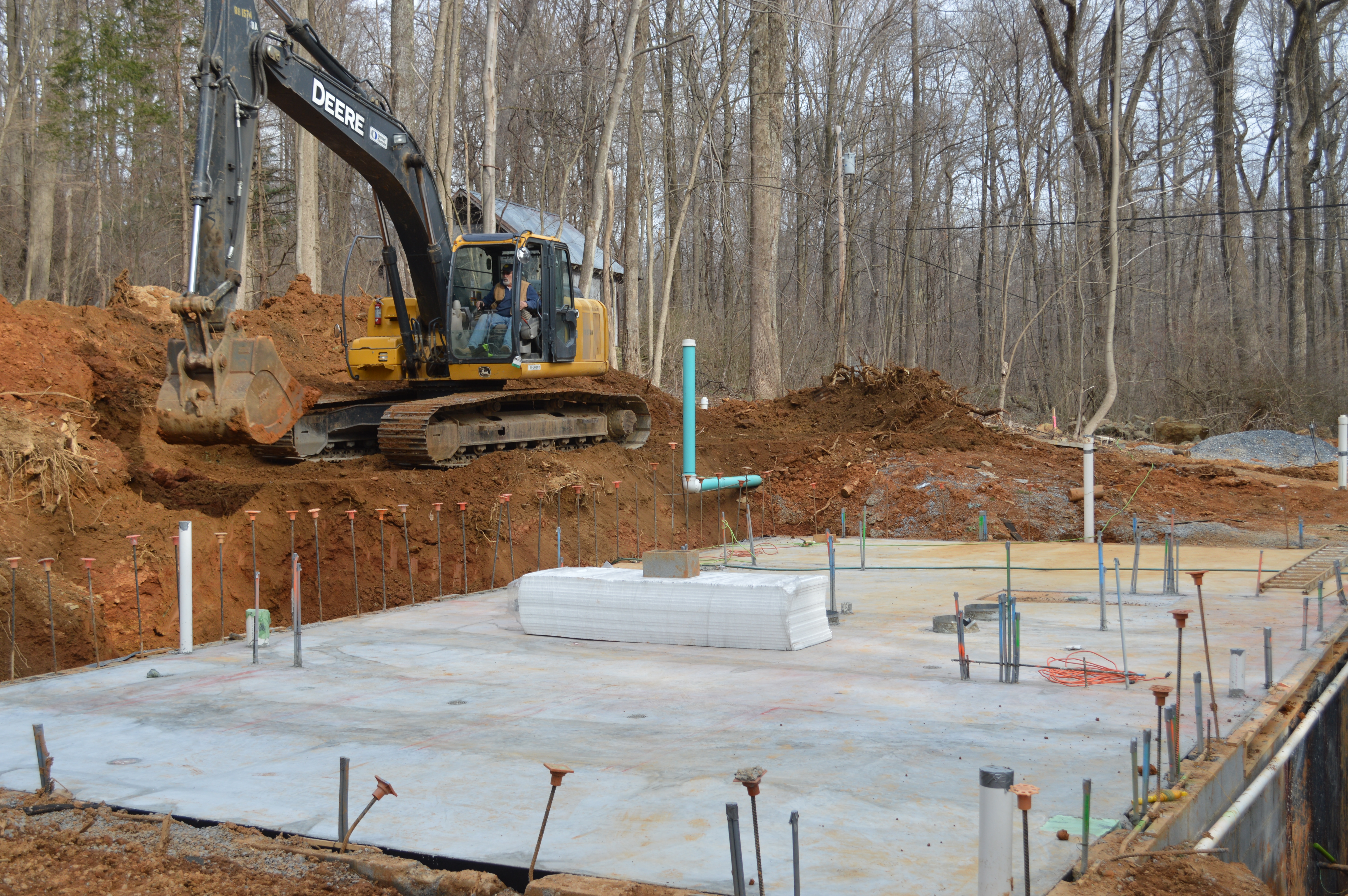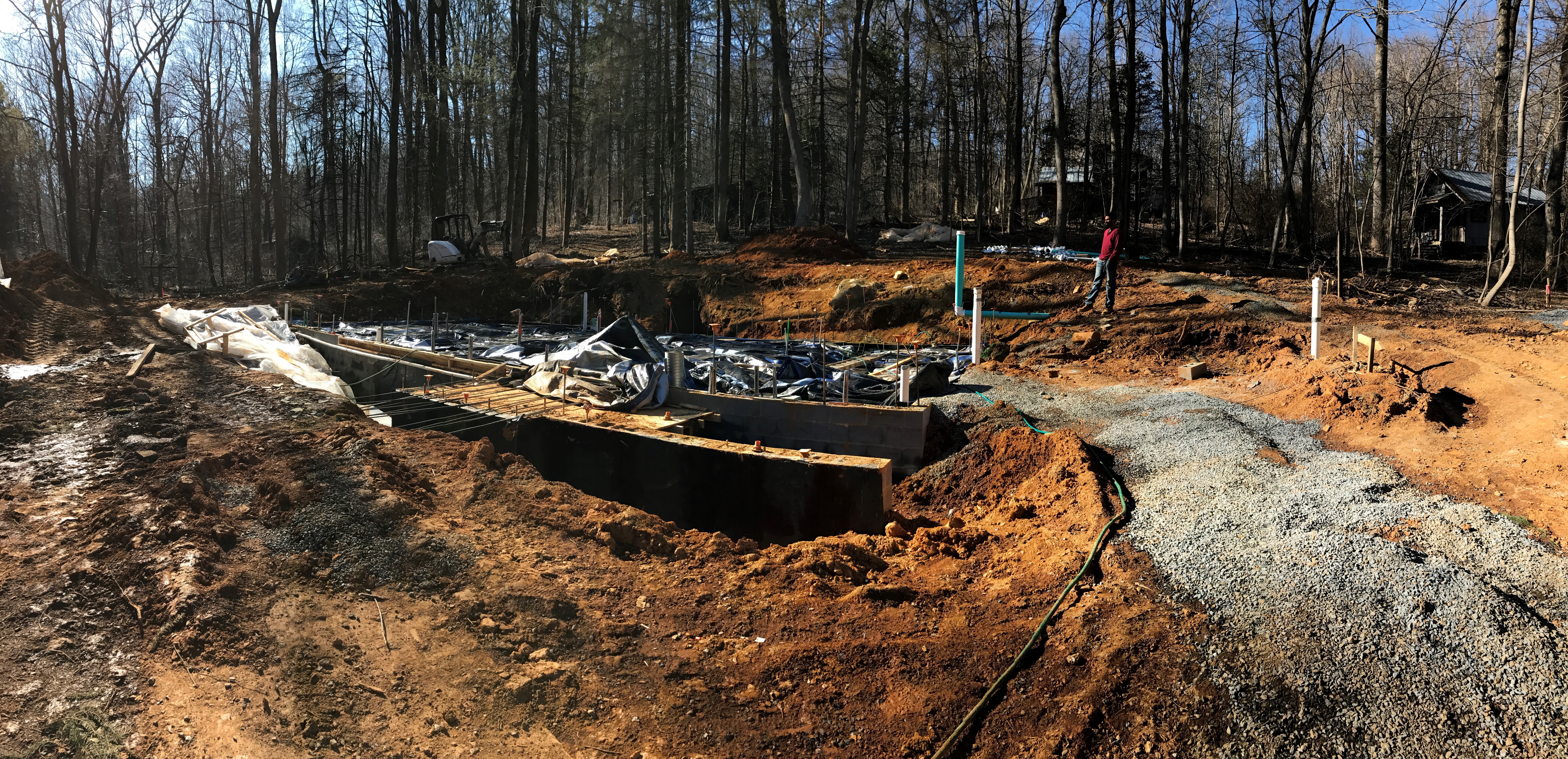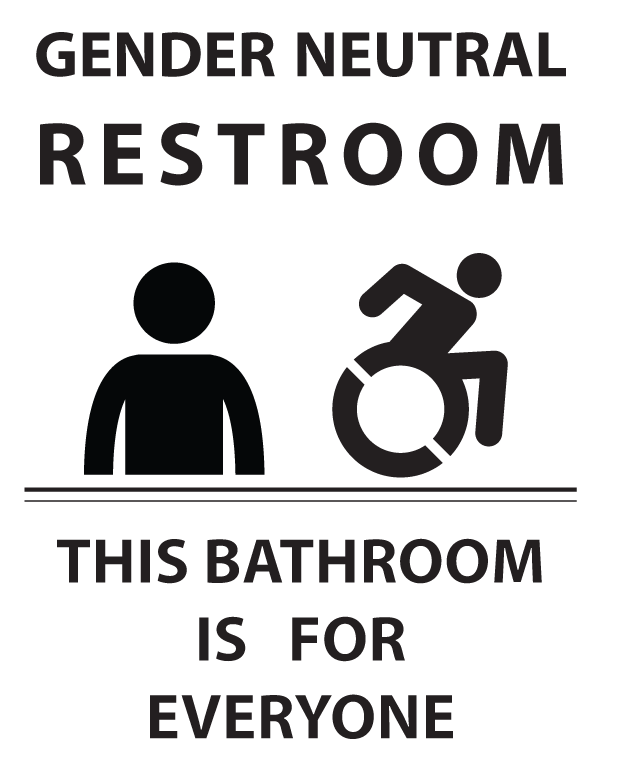 Catoctin Bathhouse Design includes two Gender Inclusive Restrooms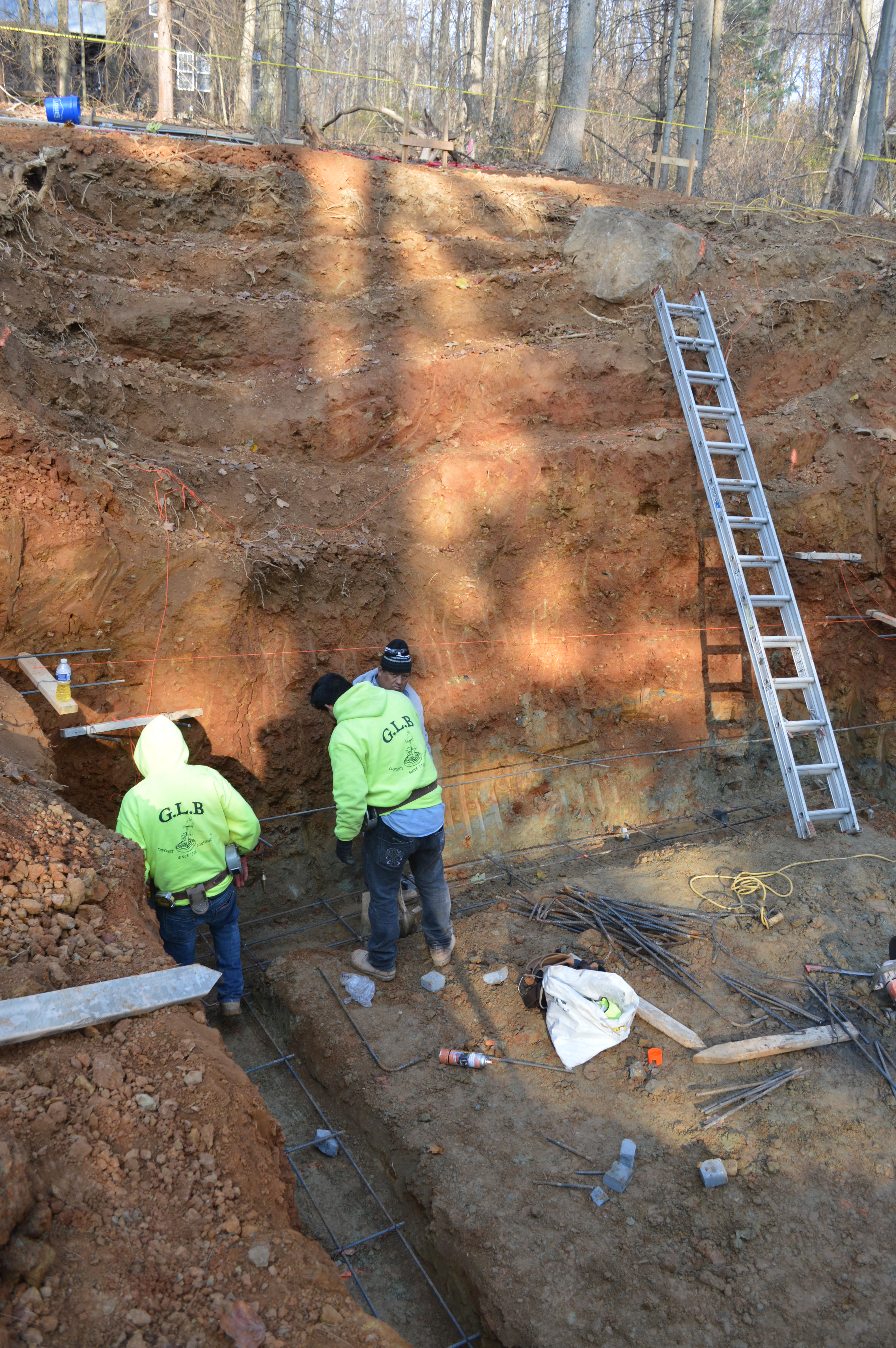 Catoctin Bath House Project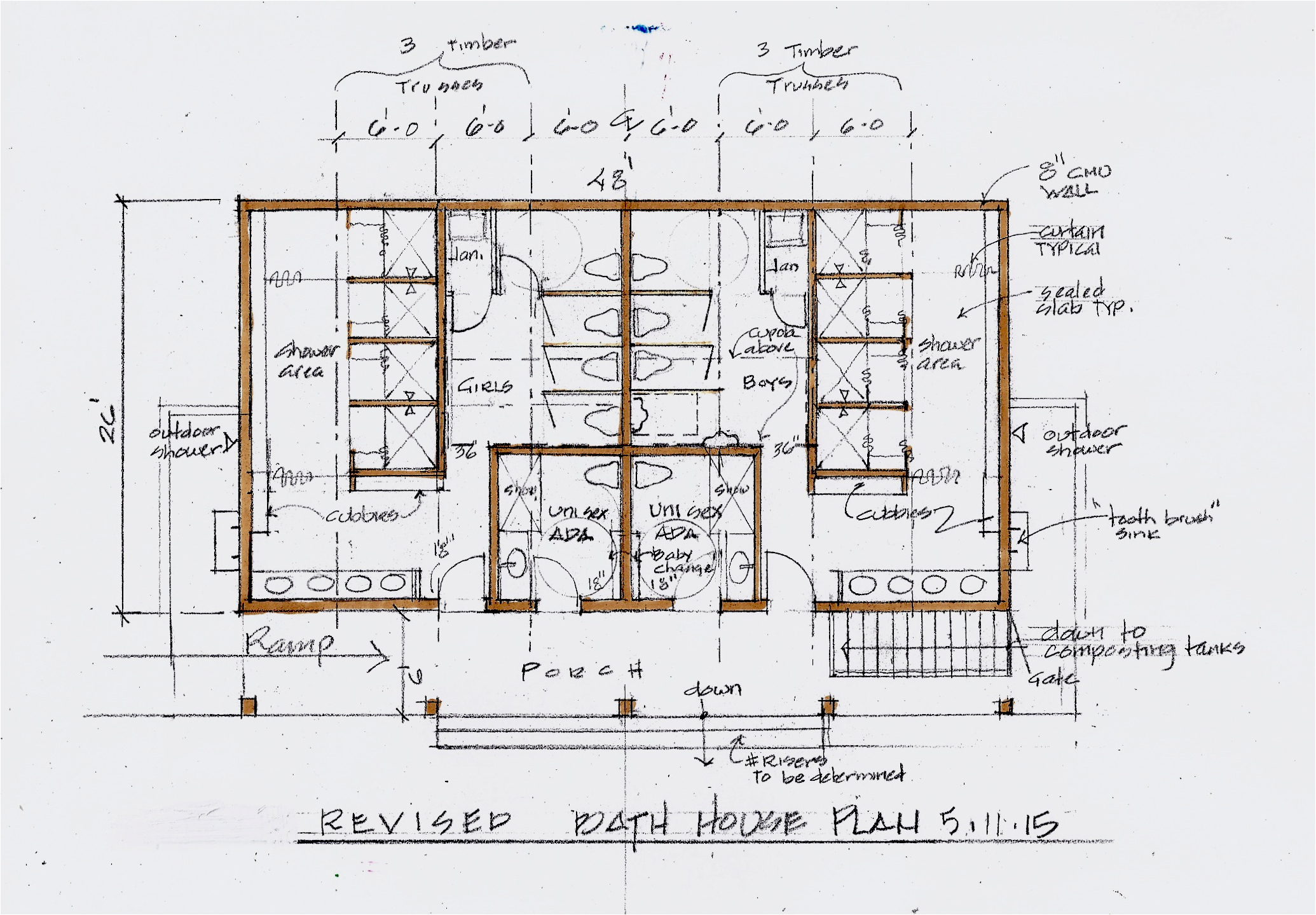 Catoctin Bathhouse Floor Plan
To make a gift today to the Camp Catoctin Bath House Project click here
To Pledge to the Camp Catoctin Bath House Project click here.
To request additional information email development@bym-rsf.org.