Baltimore Yearly Meeting is Hiring Our Next Youth Programs Manager
Baltimore Yearly Meeting is now accepting applications to fill the position of Youth Programs Manager. The Baltimore Yearly Meeting (BYM) Youth Programs are religious education programs carried out in a diverse inclusive community. The BYM Youth Programs Manager engages in the ministry of empowering BYM children, youth, and Friendly Adult Presences to safely work, play, learn and worship in a creative spiritual community.
The Youth Programs Manager is responsible for the implementation of a year-long program of weekend Quaker conferences, meetings, and retreats for the junior high/middle school and senior high youth of the Yearly Meeting. This is a three-quarter time position and the weekly work schedule will vary considerably. The position requires extensive weekend work. Weekend-long conference participation with adolescents at sites that do not have sleeping or bathing facilities is a regular component of the position. Sleeping on floors, occasionally outdoors, is routine. Additionally, day-long, weekend meeting participation is required. These conferences and meetings are held at sites throughout the Yearly Meeting territory (the District of Columbia, Virginia, Maryland, southern Pennsylvania, and parts of West Virginia).
To apply please send a resume, cover letter of interest, three references and permission to do background check to applications@bym-rsf.org. Applications received by March 16, 2020 will be given preference in consideration, but applications will be accepted until the position is filled. The complete job description is available at www.bym-rsf.org/what_we_do/committees/youth/ypmjob.html.
---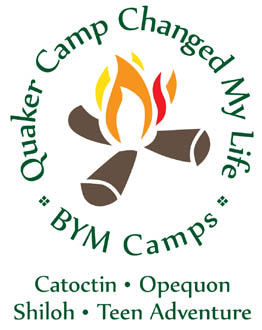 Baltimore Yearly Meeting of the Religious Society of Friends
Seeks Caretaker for Catoctin Quaker Camp
Baltimore Yearly Meeting of the Religious Society of Friends is seeking applicants to fill the position of Caretaker at Catoctin Quaker Camp in Thurmont MD.
The Caretaker is the onsite arm of the Camp Property Management Committee (CPMC). He or she provides a year-round presence at the camp, cares for the facility, and makes it ready for summer camp and for the groups who rent the facilities in spring and fall. The Caretaker should be an individual who enjoys living in a remote area and who is willing to work within the Friends process of decision-making. The caretaker should be a self-starter who enjoys initiating projects in consultation with a committee and the Camp Property Manager (CPM).
Please apply before February 28, 2020. Our goal is to fill the position before March 31, 2020.
The full announcement and the job description are available at www.bym-rsf.org/what_we_do/committees/campproperty/caretakerjob.html
or a copy can be requested by emailing campproperty@bym-rsf.org.
Information about services from the Yearly Meeting available for our local Meetings and worshiping communities is listed here.

2020-2021 Educational Funding Opportunities!

Scroll down for information about currently available opportunities.

If you took ten steps from your door into nature, what reflections might come up? Watch this slide show about a Unity With Nature project and send us your video BEFORE Annual Session 2019. Instructions appear in the slide show.