Catoctin Bathhouse Day of Destruction Celebration
Monday, September 5, 2016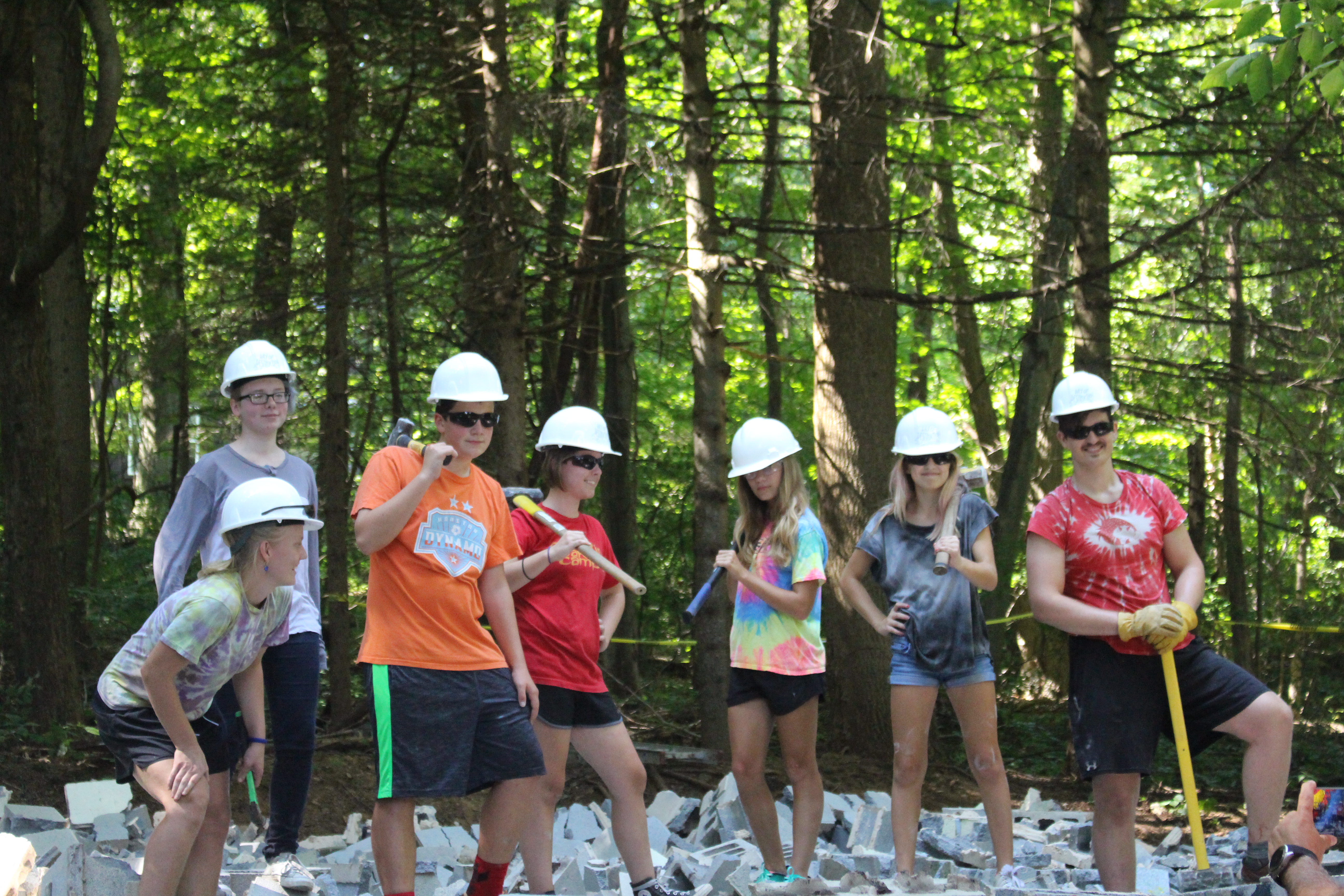 Future leaders of BYM
Day of Destruction 9/5/2016
Friends began arriving at Catoctin for the DAY OF DESTRUCTION, signed in and began helping with the days festivities. The day was filled with love, memories and lots of hard work and fabulous fellowship.
Noon-1:00PM – Lunch for the Catoctin DAY OF DESTRUCTION was prepared by a team of wonderful volunteers led by Guli Fager. They prepared a scrumptious "build your own taco" feast. It was delicious and enjoyed by everyone. 
1:30PM – First swing at the bathhouse was done by former Catoctin climbing instructor, Kevin Caughlan who had the highest bid for the privilege  of the first swing. The second swing was to new Catoctin devotee, Diane Bridge.
By midafternoon the boys bathhouse was leveled.
The day concluded with a celebration and delicious build your own sundaes.
Thank you to everyone who joined us at Catoctin for the Day of Destruction, it truly was a community celebration.