JUNIOR YOUNG FRIENDS CONFERENCE REGISTRATION
---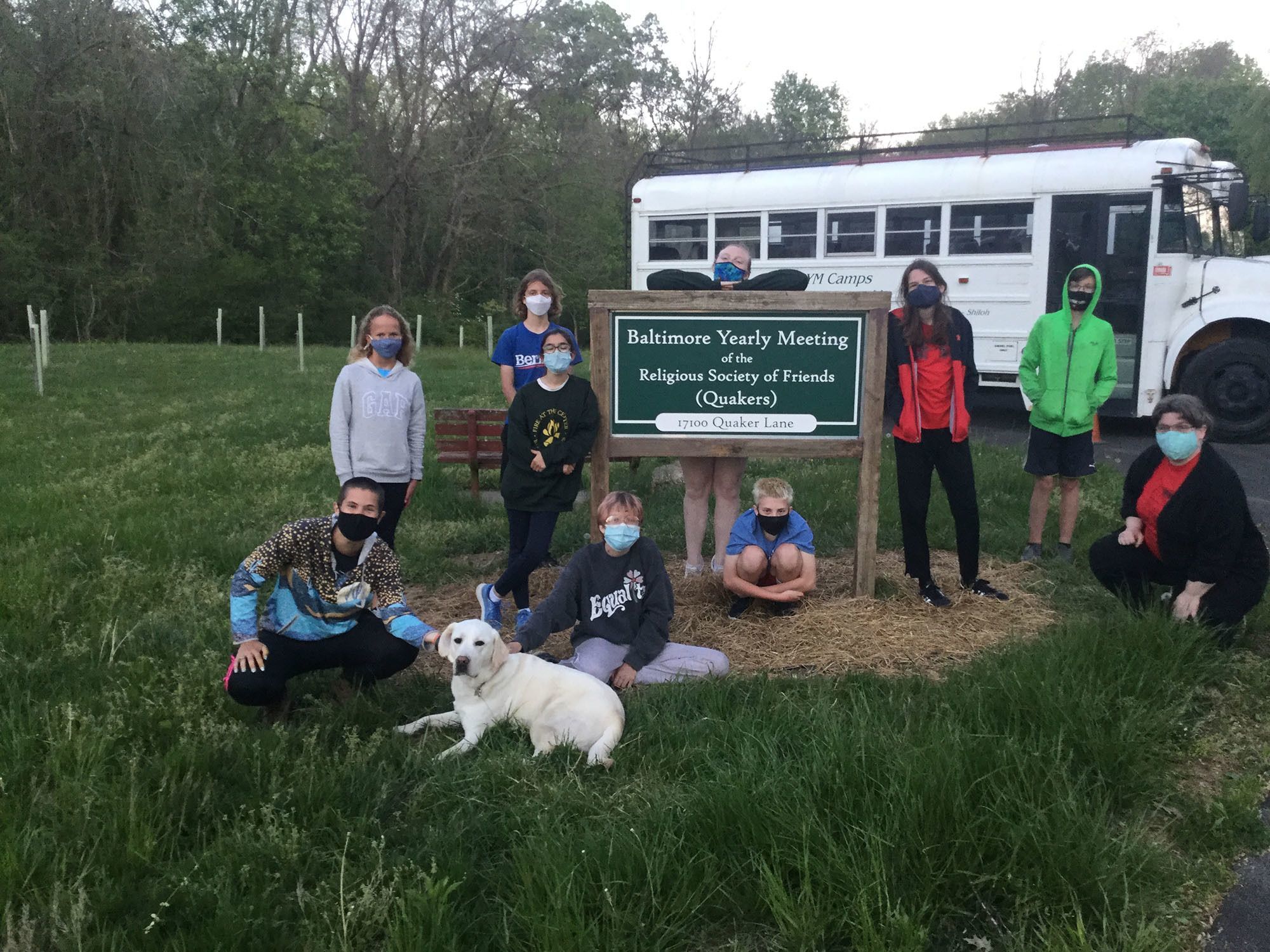 Join us for Junior Young Friends(JYF) Con!
Below is the link to BYM's Youth Programs webpage.
Please explore them for more information!
Location and structure subject to change.
---
Junior Young Friends Gathering Expectations

JYFs try new things, attend all community meetings and events, and participate in color group activities and chores.

JYFs practice enthusiastic consent - asking for, and getting, permission before touching other members of the community or using their stuff - and treat community members, their belongings, and conference venues with care.

JYFs are kind and encouraging, don't exclude people, listen to and respect others' opinions - and their need for rest.

JYFs think before acting, use good judgment, and practice self-care. And they abide by any other decisions or rules made at a particular conference, particularly those involving sleep schedules and spaces.

Behavior that threatens others or makes them uncomfortable, or disrupts or destroys community, will not be tolerated. Nor will bringing or using any form of tobacco, alcohol or illegal drugs - or engaging in any form of sexual activity or harassment.

If a problem arises, JYFs notify the Youth Programs Manager or a FAP.

Consequences for violating these expectations are decided by the Youth Programs Manager, in consultation with the DFAP, other FAPs, and the JYF or JYFs involved.

Parents of JYFs are informed of any serious transgressions involving their child, either immediately or at the end of the conference.
 
---
Financial Aid: As a program we are committed to making sure everyone who wants to join us can. We do not turn people away due to finances. Our registration form allows you to choose your level of need for yourself. If you have questions about this financial aid system email Sunshine at youthprograms@bym-rsf.org.

If you are able to support JYFs monetarily beyond the registration fee, you can include a donation on your registration or donate through BYMs donation page here. 

Since this is everyone's first con of the school year, you also need to fill out the Medical History and Information form here. Please also use this link if you need to update your medical history and information form throughout the year.

Covid Protocol for JYF con
1. JYFs are required to be as vaccinated as possible. 
2. All JYFs will need a negative Covid PCR test from on or after 3/8 to attend con.
3. We will be wearing masks inside except to eat and sleep. During either of those times, folks will be asked to be distanced from everyone unless they carpooled together or are in a bubble together outside of con.
Note: We have multiple air filters that will be on for the duration of con. 
If a JYF develops any symptoms of covid or a cold after their PCR test, please stay home.
 
---
Grad Con Schedule
IN PERSON!!
Friday

7pm

Arrival and Registration; JYFs play freely.

7:30pm

Orientation and name games

8pm

Business Meeting!

9pm

Evening Activity

Next

Sleepy Time

Saturday

8am

Team Breaky will wake up and start Breaky Prep

8:30am

General Wake Up

8:45am

Breaky

9:15am

Clean up

9:45am

Wandering Tour of OQC

10:15am

Meeting for Worship and Singing at the Firecircle

11am

Run around game time

12pm

Lunch Prep

12:30pm

Lunch

1pm

Lunch Clean up

1:30pm

Nap Time

2:30pm

Workshop! We'll be talking through Identity Wheels and creating a representation of one or more elements of our respective identities. Please bring something you'd like to include in that project.

3:30pm

Creative Hour! Stations for Tie-dye, bracelet making, drawing, painting, and collaging will be set up. Feel free to bring supplies for these activities as well!

4:30pm

Meeting for business, which includes choosing who will clerk, record, what sleeping arrangements will be, what the morning schedule will be, along with choosing next year's theme!

5:30pm

Dinner Prep

6:15pm

Dinner

6:45pm

Dinner Clean Up

7:15pm

Ephemeral activity :)

8pm

Fire Circle

Til Bed

Chill Time

Sunday

8am

Wake up

8:30am

Volunteers make breakfast while everyone else packs up their personal stuff.

9:30am

Breakfast

10am

Volunteers clean up breakfast while the folks who cooked clean up their own personal stuff.

10:30am

Meeting for Worship with a concern for Thank you circle. JYFs respond to the queries "What made the weekend special for you?", and/or "What are you grateful for?" out of Worship.

11am

Get camp back in order

12 pm

JYFs get picked up. We will have snacks for the drive home for y'all to take.
---
If you need to carpool, or have space in your car to give rides, please fill out this google form. To see who needs rides or can offer rides, go here.
---