DC STRIDE Event Registration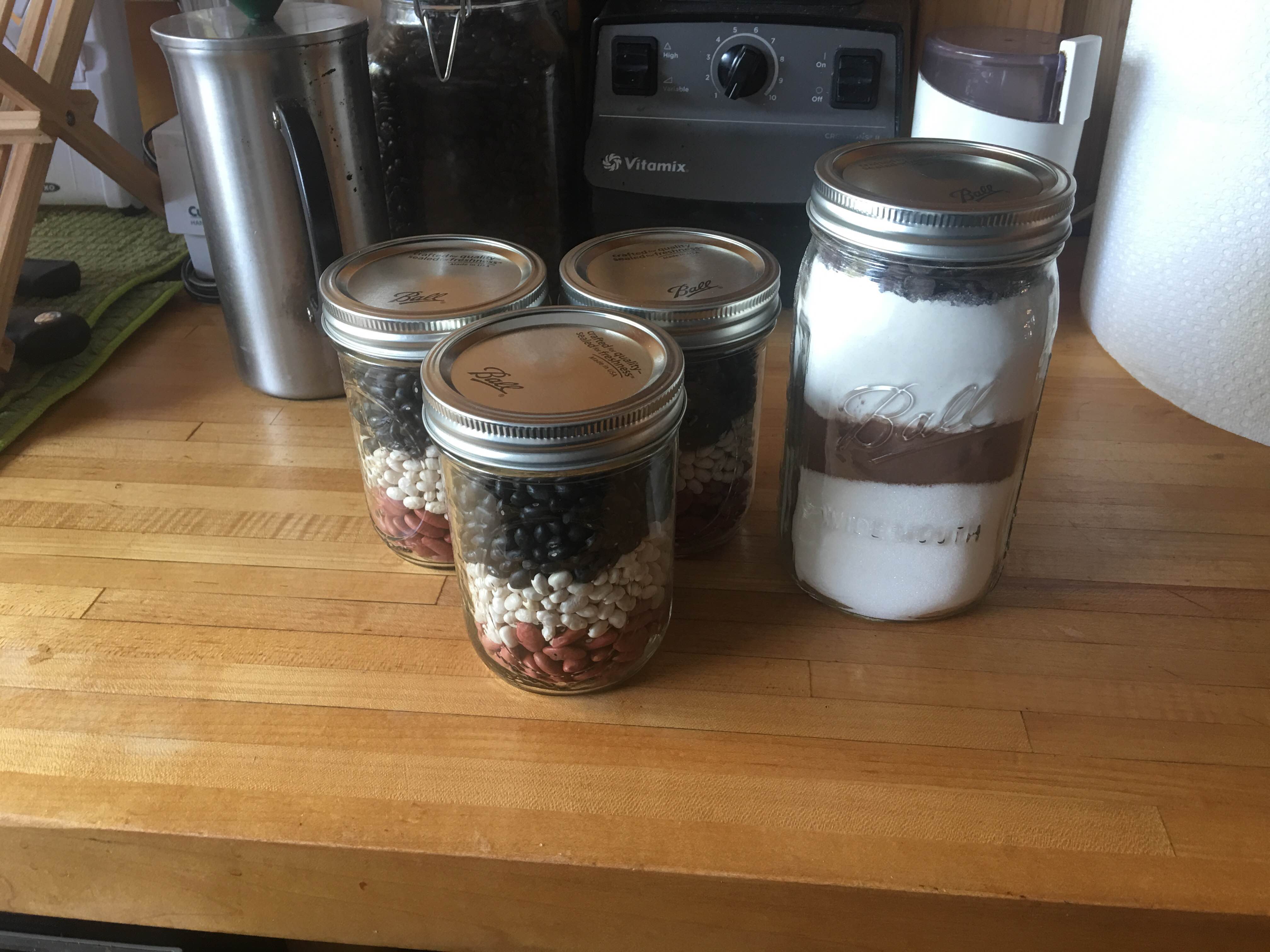 DC STRIDE recipe jar
Give the gift that brings more of us to the table with a DC STRIDE recipe jar. DC STRIDE (Supporting Transformative Relationships in Diverse Environments) works to create access for DC youth to attend summer camp and to create a community of radical inclusion at Shiloh Quaker Camp as part of the larger Growing Diverse Leadership initiative. To do that, DC STRIDE provides tuition assistance, gear, transportation, and orientation to DC families as well as inclusion and equity training and consulting to camp and organizational staff. Over the next few weeks we selling 3 dry mixes including peppermint brownie mix, vegetarian chili, and, minestrone. You can also add any amount of donation in honor of the recipient to make it an "alternative gift".
%100 of proceeds go to camper tuition for 2 weeks at an outdoor residential summer camp. Shiloh Quaker Camp is a residential program where young people engage in hiking, canoeing, rock-climbing, swimming, sports, arts, and team-building.
1)      NOTE: All jar orders will be delivered just before Meeting for Worship on Sunday, Dec 3rd to a Pick Up station of your choosing at one of our 4 convenient locations: Adelphi, Bethesda, Friends Meeting of Washington, and Sandy Spring. They will be available for pick up on the 10th or 17th as well. Location addresses are in the order form below. Last day for pre-orders is Friday, December 1st or as long as supplies last so act now!
If you don't want a recipe jar, but you'd like to donate, go to: tinyurl.com/STRIDEon.
Jars Prices: 1 for $15, 3 for $40, 6 for $60
Select the Number of Recipe Jars below
(Once you have marked how many jars you are getting, you can select your recipe flavors below. This is optional. If these are left blank, jars will be an assortment.)
If you want different numbers, select the sets or individual numbers that total the number desired (eg. 5 jars is one set of 3 plus 2 individuals)
Number of each kind of recipe jar. If these are left blank, jars will be an assortment.