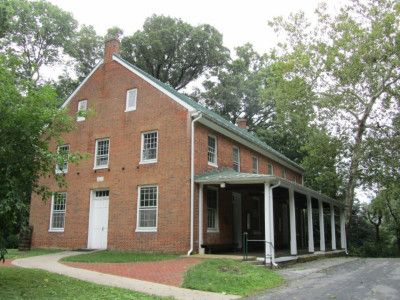 Fall 2022 Interim Meeting
Saturday, November 5, 2022
Hybrid Session in-person and by Zoom
In-person session at Sandy Spring Meeting
Join Friends from all parts of the Yearly Meeting as we gather to conduct the business of the Yearly Meeting.
Registration for the Fall 2022 BYM Interim Meeting is now open. You must register for the session regardless of whether you are attending in-person or on-line. There will be information about how to connect virtually in your registration receipt. This information will be recirculated in advance of the Meeting. Masks will be required for everyone attending in-person.
Friends attending in-person have the option to join together for lunch. You are welcome to bring your own items or lunch will be provided for those who have indicated they wanted to participate.
Schedule
9:30am Business
12:30pm Lunch
1:30pm Committee Meetings
Agenda items are due to the Clerk of Interim Meeting (IMclerk@bym-rsf.org) by Monday, October 17th. 
Supporting documents are due to the General Secretary (SarahG@bym-rsf.org) by Thursday, October 27th. 
If your Committee would like to meet at Interim Meeting, please email the General Secretary. 
---
Committees Scheduled to Meet
---
Agenda and Documents
Agenda
Welcome from Sandy Spring Friends Meeting
Nominating Committee Report (Chip Tucker & Karie Firoozmand)
Faith & Practice: A Revision of the "Life of the Spirit" (Davis Balderston)
Treasurer's Report - (Jim Riley)

Development Committee Report & Fundraising Update (Gretchen Hall)
350th Anniversary Committee Report & Laying Down (John Yost)
Updates from Friends United Meeting (Georgia Fuller)
2022 Camping Season In Review (Brian Massey) 
Women's Retreat Epistle (Inga Erickson) 
Annual Session Epistle (TBD)
Reproductive Justice Working Group (Martha Solt)
Program Committee: Annual Session 2023 Theme & Site Updates (Linda Coates)
Announcements
Closing Worship
Written Reports
If you have questions about the agenda, please contact Steph Bean at YMclerk@bym-rsf.org. 
---
Registration Form