Annual Session 2021
Workshop Descriptions
Tuesday, July 27 Workshops
7:00pm to 9:00pm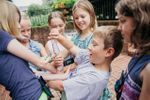 1. Connecting Local Meetings—Growing a Monthly Meeting: Learn about resources for growing your local meeting and share experiences. We will discuss all aspects of this complex topic, including the relation between growing a meeting and anti-racism and increasing diversity and how monthly meeting growth is a spiritual exercise. Facilitated by Victor Thuronyi, Clerk of Growing Our Meetings Working Group.
2. Community Safety Beyond Policing: We want everyone in our communities to feel safe - and be treated with the dignity and respect we all deserve. But how can we make that happen? This training explores how we can create safe, healthy communities without law enforcement. We will take the community through stories, information sharing and exercises that explore these questions. Small group sessions are included. Facilitated by AFSC Staff.
3. Left Brain, Right Brain and Spirituality: Recent research on the hemispheric functioning of our brains not only corrects popular misinformation but also opens possibilities for a contemporary spirituality grounded in the early Quaker experience. We'll discuss core elements of spirituality in light of that research. Presentation and discussion format. Facilitated by George Amoss. George is a clinical social worker and writer with an interest in the intersection of psychology and Quaker spirituality.
4. Quaker Perspectives from Parenting while Social Distancing during a Pandemic: This interactive workshop will explore lessons learned about parenting during the past year during the uncertain times of school closures, job loss, social-distancing brought to us by COVID-19. Facilitated by Breyette Covington.
5. The Dance of Forest Light and Shadow at Friends Wilderness Center: Join FWC as we follow forest Light beyond our Quaker roots to resolve the shadows of our indigenous past and African American history as we seek future wholeness and bridge diverse cultural from West Virginia to China. At FWC, the dance is wild, wonderful, and waiting for you.Facilitated by Kimberly Benson, a member of the Friends Wilderness Center board.
---
Thursday, July 29 Workshops
7:00pm to 9:00pm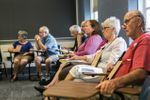 1. Connecting Local Meetings—Listening to Local Ministry Committees, Nurturing Roots on our Work: What are the issues of Shadow and Light arising in local meetings? How can BYM Ministry and Pastoral Care committee help? What should be on our agenda for coming year? Facilitated by Greg Robb, co-clerk of BYM's Ministry and Pastoral Care Committee.
2. Community Wholeness in the presence of Diverse Theological and Spiritual Beliefs: Friends invite diversity. We listen to each other's distinctive stories and we're the better for it, but this beautiful blessing also brings challenges and sometimes disagreement. We'll look at the Quaker foundations that bind us as well as what historical Friends say to us about heterogeneity and discord. Facilitated by Susanna Laird and Religious Education Committee.
3. Shadows and Light in Baltimore Yearly Meeting History 1672-1972: We will use the Quaker Testimony of Equality/Equity to explore both troubling and inspiring events in the history of our yearly meeting 1672 -1972. We will reckon with BYM's involvement with and efforts to address slavery and racial injustice, as well as coercive acculturation of Native Americans. Facilitated by Jim Fussell.
4. Body-Centered Practices to Heal from White-body Supremacy: We practice body centered activities from "My Grandmother's Hands" by Resmaa Menakem. "White-body supremacy doesn't just live in our thinking brains." It is embedded in our bodies - inherited, internalized, experienced and witnessed. Prepare to settle, move and metabolize the discomforts we hold about race to evolve and transform into an antiracist faith community. Facilitated by Bette Rainbow Hoover and Sandy Spring Friends Meeting's change group.
---
Wednesdy, August 4 Workshops
7:00pm to 9:00pm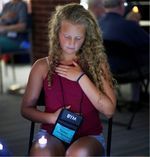 1. Connecting Local Meetings—How Do Meetings Discern their Vision of Community and Financial Stewardship: Gunpowder Friends Meeting opens the discussion by sharing its experiencing seeking a greater sense of the whole by developing and stewarding a meeting-wide vision for financial and community stewardship and invites other meetings to share their questions, concerns, and experiences, shadows and light, on this matter. Facilitated by Amy Schmaljohn and Greta Krik-Mickey.
2. Racial Wounding: Stopping it and Healing from it: Racial biases are a shadow white Friends acquire growing up. They will explore the harm they cause and how to stop it. Friends of color are often racially wounded in Quaker Meetings. They will learn ways to heal those wounds. Together both groups will practice having conversations about race. Facilitated by Tronette Anochie, Sabrina McCarthy, David Etheridge and Working Group on Racism.
3. Emerging from the Darkness of Militarism and Nuclear Buildup: We start with a PowerPoint presentation about the excesses of military spending and the threat of nuclear war. We discuss how Friends can lead their communities away from the darkness of militarism and warfare to the light of peace and healthcare. Facilitated by Dat Duthinh.
4. Difficult Conversations as We Near the End of Our Lives: A supportive workshop to discuss often difficulty conversations with loved ones about various legal, social, financial and spiritual concerns at the end of our lives. Time allotted for Q+A and discussion. Facilitated by Eileen Stanzione and the End of Life Working Group.
5. Native People and BYM Friends; 226 Years and Counting–Part 1: Pat Powers and Martha Catlin have written and extensive history of the BYM Indian Affairs Committee. They will share some of what they have learned. From its inception in 1795, through Quaker Indian Agents, to present challenges, participants will share our journey. Facilitated by Indian Affairs Committee.
6. Quaker Science of Social Change: Re-Discovery of Methods from the 1600's for Building Heaven on Earth: Quakers grew alongside birth and development of science. Using Scientific Method, Francis Bacon (1622), provided analytic tools powering "The Naked Brain" to change "the physical estate of man." An empowering scientific method arouse in Friends of Truth addressing the spiritual/social estates of humans. Advanced System Sciences/Cybernetics validates the Quaker Method. Facilitated by Lowell F. Christy Jr. a Quaker anthropologist specializing in Cognitive Archaeology.
Thursday, August 5 Workshops
2:00pm to 4:00pm
1. Connecting Local Meetings: Change Groups Working to Reduce Racial Barriers: A growing number of BYM local Meetings have small groups (sometimes called "Change Groups") dedicated to lowering racial barriers in their Meetings. Friends doing this work will share with each other what they have been doing, what they plan to do, and what challenges they face. Facilitated by David Etheridge and Peirce Hammond, Working Group on Racism and Growing Diverse Leadership Committee.
2. Listening: The Other Half of Vocal Ministry: In Meeting for Worship, only a few participants speak, but we all listen to vocal ministry. There is a protocol for deciding when to speak, but we are rarely taught how to listen to Spirit speaking to us through others. Facilitated by Alexandra Bell.
3. Labyrinth Walking for Inward Reflection: Outdoors, Indoors and/or Online: Labyrinths provide a path for mediation – a way to find the light within. Because of their unique design with many turns, the brain relaxes. Worries are replaced by thoughts from deep inside. We will explore different patterns, then walk and discuss. If online, we can "fingerwalk" using a downloaded pattern. Facilitated by Cathy Curry Smith.
4. Native People and BYM Friends; 226 years and Counting–Part 2 Current Issues: COVID-19 has presented unique problems for Indian Country. A Supreme Court decision changed interpretations of sovereignty. Missing and murdered indigenous women continue to weigh on the consciences of all of us, crying out for justice, What guidance do we as Quakers have for land acknowledgement? Reparations? Decolonization? Facilitated by Sue Marcus and Indian Affairs Committee.
5. Quakers and Conflict: Quakers are not immune to conflict. What has changed since 1660, what has remained the same? What has been gained? Lost? Using 2 books by Rosemary Moore, The Light in Their Consciences and Knowing the Mystery of Life Within, we'll talk about Quakers & conflict then & now. Facilitated by Martin Melville, and Pastoral Care Working Group.
6. Restorative Practices for Peacemaking: "It's simple but it ain't easy." The circle process comes from the practices of African and Indigenous peoples. They are effective for adults and children to break thru prejudice and bias and build equity in the community. Use of the 5 basic questions can get to the heart of a conflict in order to work together to make things better. Facilitated by Bette Rainbow Hoover and Marcy Seitel.
---
Friday, August 6 Workshops
2:00pm to 4:00pm
1. The Joys and Challenges of Being Good: Learnings from a Supervised Ministry: Preparing to graduate in 2021 with an MDiv from Earlham School of Religon, Windy's supervised ministry project was in service to BYM's Pastoral Care Working Group. This workshop asks from that experience: what does it mean for us Quakers to be "good"; what if we discovered that we could not be "good"? Facilitated by Windy Cooler and Pastoral Care Working Group.
2. Spiritual Paths towards Healing Creation, Transforming Awareness into Action: Two guided meditations. First, becoming aware of how the planet heals us. Secondly, following leadings on ways to heal the earth. Both meditations will be followed by sharing. Facilitated by Fran Palmeri.
3. Advocate for Migration Justice with FCNL: Immigration Policy in the 117th Congress: This workshop will provide a legislative update on immigration reform progress under President Biden and the 117th Congress, forecast prospects for change in the coming year, and equip Friends to support the vision of A Quaker Statement on Migration with advocacy and action. Facilitated by Ali Rahnama and Jim Cason.
4. Five Decades of Quaker Testimony in Baltimore Yearly Meeting since 1972: Quaker Testimony in recent decades in Baltimore Yearly Meeting. All six testimonies of S.P.I.C.E.S. will guide us exploring our evolving mid-Atlantic Quaker witness since 1972. While we will mostly discuss Equality, Peace and Environmental Stewardship, we will also address Simplicity, Integrity and Community. Facilitated by Jim Fussell.
5. How Friends May Engage with and Empower Impacted People in the Reparations Process: Initially, Friends will hear from a panel of local & national African-American and indigenous leaders as to their reparations goals. Then, Friends will divide into Zoom breakout-sessions to discuss how reparations work could be supported. Finally, Friend can question/interact with panelists. (Workshop organizers will invite participants to two follow-up workshops.) Facilitated by Phil Caroom, Reparations Action Working Group.
---
Suggested Materials for Workshops
Since there will be no bookstore for Annual Session 2021 this year, Program Committee is recommending that you check out these suggestions from our workshop leaders this year. All are available from Amazon, but you may want to check out Bookshop.org and support your local bookstores. Some may also be in your Meeting library already. The workshop date and number are listed after the listing in case you want to prepare for your workshops. (i.e Th29/4 will be the 4th workshop choice on Thursday the 29th.)
Suggested Reading List from Workshop Facilitators for 2021 sessions:
How to be an Anti-Racist, by Ibram X. Kendi: (Tu27/1)
The Master and his Emissary, by Iain McGilchrist (Tu27/2)
Silence: A User's Guide (Vol 1), by Maggie Ross (Tu27/2)
Autopsy of a Deceased Church, by Thom Rainer (Tu27/3)
Unwelcome: 50 ways Churches drive away First-Time visitors, by Jonathon Malm (Tu27/3)
Paths to Quaker Parenting Using Quaker Beliefs, Testimonies and Practices, by Harriet Heath, editor, Danielle Beauvais, et al. (Tu27/4)
The Third Pillar, by Raghuram Rajan (Th29/1)
Testimony and Practice in the Society of Friends, by Jane P. Rushmore, 1959 (Th29/2)
The Message and Mission of Quakerism, by W.C. Braithwaite and H. T. Hodgkin, 1912 (Th29/2)
My Grandmother's Hands: Racialized Trauma and the Pathway to Mending our Hearts and Bodies, by Resmaa Menakem (Th29/4)
Stop being Afraid, by Amanda Kemp (W4/1)
Me and White Supremacy, by Layla Saad (W4/1)
The Doomsday Machine, by Daniel Ellsberg (W4/2)
Do all Indians live in Tipi's? by NMAI, Wilma Mankiller, et al (W4/5) Sue Marcus has some available for $7
New Albion: Four British Folkways in America (section on cultural history of Quakers, by David Hackett Fischer (W4/6)
The Pentacost Paradigm: Ten Strategies for becoming a Multiracial Congregation, by Jacqueline J. Lewis and John Janka (Th5/1)
Path Companion: A Guide to Walking the Labyrinth to Heal and Transform, by the Rev. Dr. Lauren Artress (Th5/3)
The Light in their Consciences, by Rosemary Moore, Penn State University Press (Th5/5)
Cultivating Wholeness: a guide to care and counseling in Faith Communities, by Margaret Komfeld (F6/1)
When the Trees say Nothing: Writing on Nature, by Thomas Merton (F6/2)
From Here to Equality: Reparations for Black Americans in the 21st Century, by Wm. Darity and A.K. Mullen (F6/5)
The Future We Choose, Surviving the Climate Crises, by Christiana Figueres and Tom Rivett-Carnac
Uprooting Racism, by Paul Kivel