Annual Session 2021 Presenters
Opening Retreat
Lynn DominaA Long Way Home: Taking the Scenic Route to Forgiveness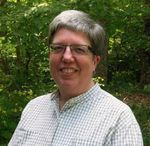 In so many stories from the Bible, when Jesus tells people their sins are forgiven, they seem to be freed from the burden of those sins immediately. For most of us, though, forgiving and being forgiven are more complicated. We find ourselves in the position of Peter, required to forgive not just once, not even seven times, but seventy times seven. It's not that someone has sinned against us on 490 different occasions. We have offered forgiveness, but then we recall our anger and need to forgive all over again, and again. We think we're on the right road, but we end up lost, and there's often no map to show us the way.
Forgiveness isn't just an action—it's a lifestyle.
During this retreat, we'll explore what it means to forgive and to be forgiven. We'll think about personal failings as well as community and national ones. We'll devote time to storytelling, creative activities, and quiet reflection. Perhaps some of us will discover that we've been on the right road after all. Perhaps others will create a new path. Hopefully all of us will find ourselves a bit closer to true reconciliation, with the sacred, with our neighbors, and with ourselves.
Lynn is a Department Head & Professor at Northern Michigan University with teaching specialities in American, African American, and Native American Literature and Poetry.
Rita Willet of the Baltimore Yearly Meeting Ministry and Pastoral Care Committee reported that Lynn has led several retreats, including a well-received retreat at Richmond Friends Meeting.
---
Lauren Brownlee
Tuesday August 3 Evening Plenary Speaker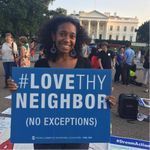 Lauren Brownlee is a member of Bethesda Friends Meeting and has served on the Baltimore Yearly Meeting Peace and Social Concerns Committee, the Growing Diverse Leadership Committee, and as a Yearly Meeting appointee to the Sandy Spring Friends School Board of Trustees.
Lauren is an alumna of Sidwell Friends School and worked at Sidwell as Assistant Director of Auxiliary Programs and a history teacher. She completed the Friends Council on Education's Institute on Engaging Leadership in Friends Schools and had an article, "Recognizing Teacher Activism," published in the Friends Council book Leading in the Light: Celebrating 325 Years of Quaker Education. She serves as a member of the Friends Committee on National Legislation's Executive Committee and as a board member for the DC Peace Team. She is currently the Upper School Head at Carolina Friends School.
---
Carl Magruder
Saturday August 7 Evening Carey Lecturer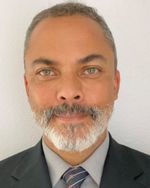 The 2021 Carey Lecture will be presented on Saturday evening by Carl Magruder, M.Div., BCC. Carl is a "cradle Quaker" of the waiting worship tradition. He lives in California, where he works as a palliative care chaplain, accompanying those with life-limiting illness. An EarthQuaker, Carl finds that of God in the world around him—"the text God wrote Herself."
Carl is a bicyclist, beekeeper, bibliophile, motorcyclist, tinkerer, and fountain pen re-storer. He has two kids, aged 13 and 17. In this time of transition, Carl wonders at the Jack Pine, whose cones only open and germinate in fire. Can Friends be a people of faith on fire, germinating spiritual seeds that bring vitality to the interconnected web of being?
Carl supports all systems of belief, from Atheist to Zoroastrian. Often when physical health issues arise, spiritual well-being is a determinative aspect of our human existence and quality of life.
You can find out more about Carl at Soulways Ministries (www.civiclight.org/soulways) Carl has begun work on his podcast, "How to Beat Cancer Even if It Kills You."