Annual Session 2020 Presenters
Opening Retreat
Blessings on the Threshold
"What if we can choose to experience this liminal space and time, this uncomfortable now, as a place and state of creativity, of construction and destruction, choice and transformation [?]. Sheryl Fullerton
Even before the coronavirus engulfed us, we were looking at how we could, in the words of our theme for Annual Session 2020, find the "courage, faith and hope to love across our differences." Even before we lost the ability to gather in person, we wondered "what it means to be bringing about and living in the beloved community in these times."
George Fox wrote of seeing "an ocean of darkness and death, but an infinite ocean of light and love which flowed over the ocean of darkness." To navigate those waters we are invited to notice that this is a liminal time, a time of transition and unknowing, a time that Father Richard Rohr would call "standing in the threshold." There we are more vulnerable than we like to be, so much more uncertain of the way forward. But that is exactly where George Fox was when he was led to Pendle Hill and found there one who could speak to his condition.
Do we have the courage to stand in the threshold, the liminal space between worlds? To feel with depth what makes us tremble for ourselves and our world? To seek with heart the way forward led by Spirit? Perhaps we will not so much find answers as find more love to bring to the work ahead.
In the Opening Retreat, we will wrestle with these questions assisted by the able leadership of Margaret Benefiel.
---
Opening Retreat Leader and Wednesday Evening Plenary Speaker:
Margaret Benefiel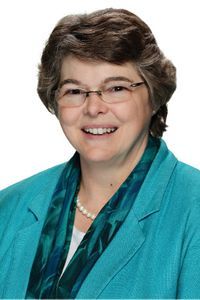 Margaret Benefiel is a member of Beacon Hill Friends Meeting (New England YM), and the Executive Director of the Shalem Institute for Spiritual Formation. She is an experienced retreat leader, and has written extensively on various aspects of contemplative leadership and spirituality at work. Prior to coming to Shalem in 2015, she ran her own consulting, speaking, training, and coaching business, Executive Soul, helping leaders and organizations nurture their souls and express their deepest values institutionally. At the same time, she taught as adjunct faculty at Andover Newton Theological School in the area of contemplative leadership. Margaret holds a B.A. in History from Princeton University, an M.A. in Mathematics from Portland State University, an M.A. in Theology from Earlham School of Religion, and a PhD in Spirituality from Catholic University of America. She has written extensively on various aspects of contemplative leadership and spirituality at work, including The Soul of Higher Education; The Soul of Supervision; The Soul of a Leader: Finding Your Path to Fulfillment and Success; and Soul at Work: Spiritual Leadership in Organizations. Margaret and her husband live in Greenbelt, MD.
---
Saturday Evening Carey Lecturer:
Bridget Moix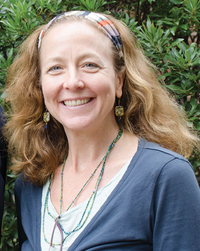 The 2020 Carey Lecture will be presented on Saturday night by Bridget Moix, a member of Friends Meeting of Washington. Bridget is the U.S. Executive Director of Peace Direct, an international organization which supports grassroots peacebuilders in areas of conflict. She has worked for many years on international peace and conflict issues, with a focus on U.S. foreign policy. Prior to her current position, she worked for two years as Atrocity Prevention Fellow with USAID's Office of Conflict Management and Mitigation. Bridget has worked extensively with Quaker groups including the Friends Committee on National Legislation, where she spent nine years lobbying on US foreign policy and peace issues, and developed and led FCNL's Peaceful Prevention of Deadly Conflict program. She has also served Friends at the Quaker United Nations Office, the American Friends Service Committee and the Casa de los Amigos in Mexico City, which she directed from 2006-2008.
Bridget holds a PhD from George Mason University's School for Conflict Analysis and Resolution, where she focused her dissertation on understanding the motivations of local peacebuilders and how the international community can better support them. Her book, Choosing Peace: Agency and Action in the Midst of War, describes how local and global peacebuilders can work together. She has taught graduate and undergraduate courses in peacebuilding, conflict resolution, and Quaker studies at a variety of institutions, including Haverford College, Columbia University, George Washington University, and Eastern Mennonite University. Bridget lives in Washington, DC, and has two sons who challenge her peacebuilding skills every day.