Annual Session 2021
Junior Yearly Meeting (JYM)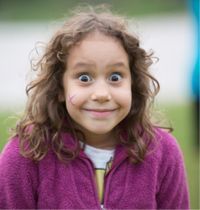 Kids (infant-rising 8th grade) can participate in Annual Session for FREE (registration still required).
Junior Yearly Meeting (JYM) welcomes families to a vibrant community of adults and children. At Annual Session, your child can meet and get to know children from other Meetings, have fun, and learn Quaker values and history. We provide programming for children from infancy through rising 8th grade. The rising 6th through 8th graders (JYFs) meet in their own community to learn experientially about Quaker process and participate in a variety of activities. Rising 9th graders may choose to stay with JYFs or join the Young Friends.
To those new to Annual Session—please come join us! To the youth, parents, teachers, volunteers, and friends of the Junior Yearly Meeting (JYM) program, we miss you! As we find ourselves unable to be together physically, we seek ways of connection and community with each other that are new to many of us. With these challenges may come some gifts, material and spiritual. During the planned virtual Annual Session gathering, we hope to provide face-to-face time to nurture the connection of young Quakers to their community, and we hope that you will help us collect some of the activities and values that you think make us such a special place to connect.
Though it saddens us to not be meeting in real life this year, the JYF (middle school) community has already started to gather. JYF families are currently being polled on the best way to meet. And if we have not included you, please join us by letting us know you—all are welcome!. Our hope is to offer a few live meeting times during the week of our gathering, and offer a platform for the JYFs to chat with each other. Carrying out our usual traditions we hope to meet up to play games together, and hold our annual sleepover by sharing in watching a movie together. (Sorry JYFs you'll have to bug your family to get you your own fun snacks this year. Ha ha.) Stay tuned for updates!
Please reach out! Email Alex (beansprout.a@gmail.com) or Amrit (amritcomoore@gmail.com) to volunteer to help or to share any thoughts, inspiration, or moments we can all celebrate. Love, JYM.