BYM Menallen Work Day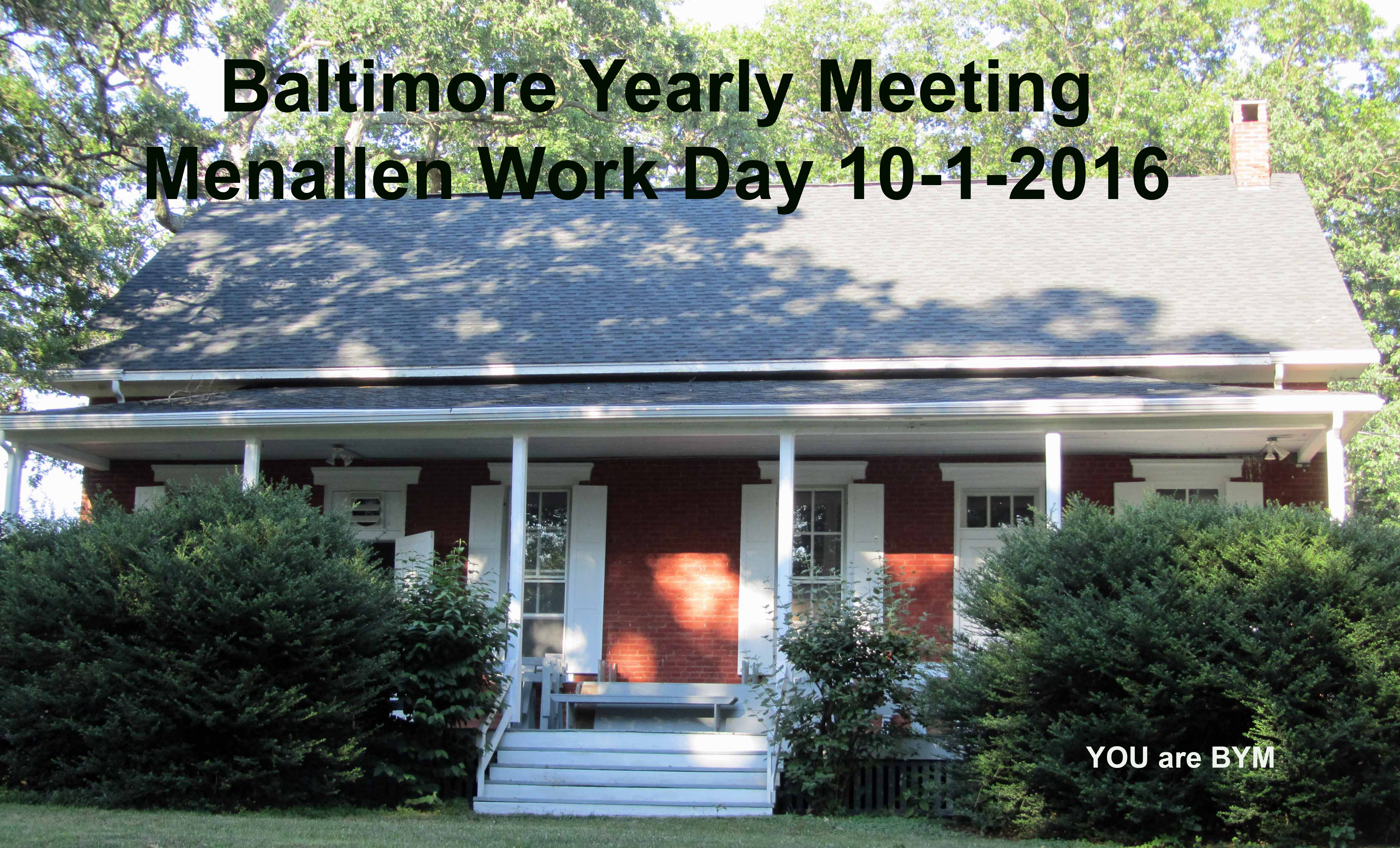 Baltimore Yearly Meeting Menallen Work Day Saturday, October 1, 2016
Details:
Come join us in support of Menallen Friends Meeting and spend a beautiful fall day working and sharing.
Menallen Friends Meeting is in Biglerville, Pennsylvania. The Menallen Meeting Friends are responsible for three Meetinghouses and five cemeteries. It is a small meeting with a lot of responsibility and we will visit to offer some Friendly assistance. We will gather at the BYM Office at 17100 Quaker Lane, Sandy Spring at 8:00AM to travel together by bus to Menallen Friends Meeting.  We will share a picnic lunch and return to the BYM office by 6:00PM.
If you would prefer to meet us at Menallen Friends Meeting, please plan to arrive by 10:00 AM. The address is 1107 Carlisle Road (PA Route 34), Biglerville, Pennsylvania. If you are driving separately please let us know you are coming so that we can prepare plenty of lunch.
Please RSVP:
If you are coming for the BYM Menallen Work Day, please let us know by emailing, annvenable@bym-rsf.org or visit@bym-rsf.org or calling the BYM office at 301-774-7663.