Annual Session 2017 Presenters
Pre-Session Retreat
Courage as a Spiritual State of Being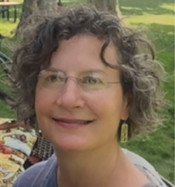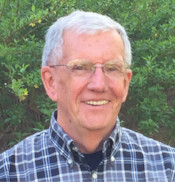 This year's opening retreat for Annual Session will be led by Gunpowder Friends Alan Evans and Amy Schmaljohn. Together, they serve as co-clerks of the Spiritual Formation Working Group and host the program's twice-annual retreats. Alan is a graduate of the Shalem Institute's Spiritual Guidance Program. He has served as a retreat leader and mentor for Shalem's Spiritual Deepening Program and served on the adjunct faculty at Bon Secours Spiritual Center. His ministry includes service as a spiritual director for both individuals and groups. In addition to her service to BYM on the Ministry and Counsel Committee and the Spiritual Formation Program, Amy teaches religious studies and social justice at Friends School of Baltimore. She lives in northern Baltimore County, where she and her husband steward a small farm and woodlands.
The opening retreat will invite participants to explore courage as a spiritual state of being. Through individual reflection, worship sharing, and creative expression, we will consider three foundations for spiritual courage: deep knowing of self, trust in the self-Spirit relationship, and being in community. Come and help us prepare the ground for this year's Annual Session, which will encourage us to "Grow Toward Justice" and "Act on Faith."
---
Tuesday Evening Panel Discussion
Ending the School to Prison Pipeline
Panelists:
Phil Caroom, former Maryland Juvenile Court master & judge
Eddie Conway, founder of prison literacy project
Natalie Finegar, Chief of the Misdemeanor Division for Baltimore City Public Defender
Vince Taylor, former Juvenile Probation Officer and
manager of school "Restorative Justice Circles"
Moderator: Ruth Flower
---
Wednesday Afternoon Plenary Speakers: Bette Hoover and Marcy Baker Seitel
Nonviolence and Social Action for All Ages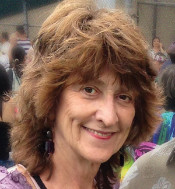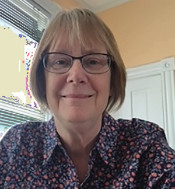 This interactive plenary for ages 5 - 90 will focus on our faith-based thirst for justice based on principles of nonviolence. Seeing that of God in everyone calls us to live our lives in ways that reflect that profound truth. "Seek peace & pursue it." "War is still not the answer." "Black lives matter." These statements of faith expect action. Together we will practice nonviolent actions, make posters for protests, and find other ways to move us towards social justice.
Bette Hoover is a member of Sandy Spring Monthly Meeting and past clerk. She worked as the director of the AFSC/DC program, led AVP workshops in prison and facilitates Circles for Restorative Justice.
Marcy Baker Seitel is a member of Adelphi Friends Meeting, and has worked for a long time in creative conflict resolution, as a workshop facilitator and classroom teacher, and as a teacher in the JYM program. Marcy enjoys working with Friends of all ages on issues of conflict resolution and peace making.
---
Friday Night Carey Lecturer: Shan Cretin
Race, Poverty and Privilege: Working for Justice in Divisive Times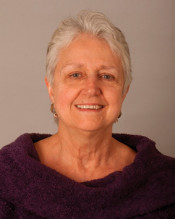 Shan Cretin has served as General Secretary for the American Friends Service Committee since September 2010, with responsibility for AFSC's worldwide peace, social justice and humanitarian assistance programs. She had previously served seven years as a Regional Director supervising AFSC's programs in Southern California, Hawai'i, Arizona, and New Mexico.
Before coming to AFSC, Shan worked for 28 years in public health, serving on the faculties of Harvard, Yale, West China Medical University, Shanghai Medical University, and University of California at Los Angeles. Shan has lived, worked and traveled throughout the United States and many locations in Africa, Asia, Europe, the Middle East, Latin America, and Canada.
A member of the Religious Society of Friends (Quakers), Shan is a former clerk of Pacific Yearly Meeting. She co-founded the Los Angeles chapter of Alternatives to Violence Project and has facilitated conflict resolution workshops at the Chino Youth Correctional Facility and in the Los Angeles community.