Annual Session 2018 Presenters
Pre-Session Retreat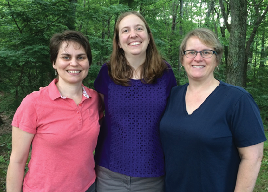 Join us for the
Opening Retreat
at Annual Session 2018!
Deep listening helps us to "sink down to the Seed" planted in the soul, and creates a spaciousness in which that Seed can flourish. Through listening and being listened to, we come to know Spirit, ourselves, and each other in "that which is eternal." This retreat will explore this kind of deep listening through different modalities. The three core teachers of the School of the Spirit's Spiritual Nurturer program will lead participants in spiritual exercises designed to promote sacred listening and beloved community. These include structured large and small group sharing and listening, praying through expressive arts, journaling, and chanting.
---
Tuesday Evening Plenary Speaker:
Joyce Ajlouny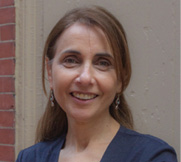 Joyce Ajlouny joined American Friends Service Committee as General Secretary on Sept. 1, 2017. A transformative Quaker leader, Joyce brings to AFSC a depth of experience in strategic planning, financial and personnel management, fundraising, and communication spanning 27 years. Prior to joining to AFSC, Joyce served as the director of the Ramallah Friends School in Palestine, where she has led a diverse staff of over 170 educators and administrators for the past 13 years.
She spent the prior 14 years working in international development focusing on minority and refugee rights, gender equality, economic development, and humanitarian support. She served as the country director for Palestine and Israel with Oxfam-Great Britain, chaired the Association of International Development Agencies there, and worked as a program officer and project manager at various United Nations agencies. Joyce holds a master's degree in Organizational Management and Development from Fielding Graduate University in California.
---
Wednesday Afternoon All-Ages Plenary Leader:
Melinda Wenner Bradley
Practicing Listening with Our Whole Selves
Melinda Wenner Bradley currently serves Philadelphia Yearly Meeting as the Youth Engagement Coordinator, and previously served as the Children and Youth Field Secretary in New York Yearly Meeting. The journey of her work has woven together interests in children's spiritual lives, religious education program development, and how to support families in meeting communities.
She is a co-author of Faith & Play™: Quaker Stories for Friends Trained in the Godly Play® Method and an accredited Godly Play trainer. Since 2010 she has worked with Quaker Meetings and Friends schools to support adults sharing these resources with children and their communities. In 2014, Melinda co-founded the Quaker Religious Education Collaborative (QREC), a grassroots network of Friends holding a sense of stewardship for life-long Quaker faith formation through religious education.
She serves on the Steering Circle of QREC, and on the board of Pendle Hill Conference Center, clerking the board's Education Committee. Melinda is a member of West Chester Meeting (Philadelphia YM) and lives with her husband Matthew and their three children in Glen Mills, Pennsylvania.
---
Friday Night Carey Lecturer:
Colin Saxton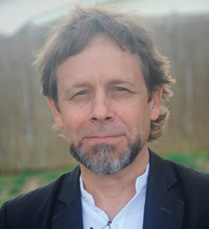 Colin Saxton is a recorded minister in Northwest Yearly Meeting (NWYM) and a member of North Valley Friends in Newberg, Oregon. Colin and his wife Janine are the parents of four grown children. Recently, Colin concluded his work as General Secretary of Friends United Meeting. He served this global community of Quakers since 2011.
Prior to joining the FUM staff, Colin was superintendent of NWYM for over seven years, spent 16 years in pastoral ministry and ten years as an adjunct professor at George Fox University and Seminary. He has served on the boards of several non-profit organizations including Right Sharing of World Resources, George Fox University, The Center for Peace Learning, Friendsview Retirement Community, Friends Mutual Health Group and others. He has had the privilege of traveling among Friends throughout the US and across the globe.
His educational background includes an undergraduate degree in psychology from Portland State University, a master's degree in theology/church history from Eastern Mennonite Seminary, and a doctoral degree in leadership/spiritual formation from George Fox Seminary. During his seminary training in Virginia, he attended a BYM Meeting just outside of Harrisonburg.