Baltimore Yearly Meeting is the regional organizing unit for the Religious Society of Friends (Quakers) in the area of central Pennsylvania, Maryland, parts of West Virginia, Virginia, and the District of Columbia. It is through membership in a Yearly Meeting that individual Quakers become connected with the larger Quaker movement worldwide. "In fellowship, in deep listening, in waiting worship, in commitment to each other, it richly rewards those who embrace the challenge of being a Yearly Meeting Friend." (2011 draft Faith and Practice)
News on search for the next General Secretary
Baltimore Yearly Meeting is hiring a new General Secretary. The successful candidate will supervise the office and staff and provide spirit-based leadership for our growing yearly meeting. BYM comprises 54 local Meetings in Maryland, Virginia Washington, DC, and parts of Pennsylvania and West Virginia. We operate a vibrant regional camping program. To read the full job description and learn more about BYM go online to www.bym-rsf.org/what_we_do/committees/gensecsearch/description.html. The General Secretary Search Committee is accepting applications. We will begin evaluating applications on May 1, but will continue to accept them until the position is filled. To apply, send letter of application, resume, and names and contact information for at least three (3) references to the committee at gssearch@bym-rsf.org.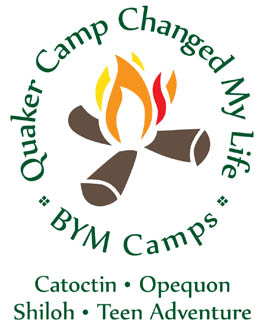 Would you like to lead a two-hour workshop at Annual Session? Program Committee is now accepting workshop proposals. If you have studied and worked in an area of interest to Friends, please consider sharing! Submit your proposal for a workshop online. The deadline for applications is February 22.

BYM Religious Education Committee is offering its third REtreat for religious educators on March 19-20. This year, we are undertaking a special task. We will begin the writing of a Core Curriculum on Quaker Education, a topic which was suggested to us by the BYM Vision Implementation Committee. We will consider what every Quaker needs to know about religion at every stage of life. We will be hosted by Richmond Friends Meeting. Registration and meals will be $50 and child care will be available at $25 for each family. For child care, please register by March 4. Financial aid is available. To register, click here. Contact Marsha Holliday (202-544-2629 or hollidaymsd@yahoo.com) or Windy Cooler (301-486-4504 or windycooler@gmail.com) for information or questions.
Sue Turner Thomas Quaker Education Fund Accepting Requests

Time to let your favorite Friends School know that grants to help explain Quaker faith and practice to school communities are available once again this year. For over twenty years the Sue Thomas Turner Quaker Education Fund has been supporting this path to understanding and out reach. The application deadline is Tuesday, March 1, 2016. Click here for the the application for funds and check our annual reports from previous years to get some ideas about how grants have been used in the past. Please be in touch with us if you have any questions.

Miles White Beneficial Society Accepting Applications for Education Funding

The Trustees of the Miles White Beneficial Society of Baltimore City are now accepting applications for educational funding. Funds are available for books and tracts, Friends educational institutions and programs for the young, and for undergraduate college scholarships. Proposals will be considered for requests up to $5,000. Preference shall be given to applications from the Greater Baltimore Metropolitan Area and to those with connections to Friends Meetings or their members within the Baltimore Yearly Meeting. All requests must be made in writing. The deadline for applications is March 15, 2016. Notification of approval will be made by May 1, 2016.

Educational Grants for 2016-2017 Available

See all of the information needed to apply for an Educational Grant from Baltimore Yearly Meeting. Applications must be complete by April 15, 2016.