Baltimore Yearly Meeting is the regional organizing unit for the Religious Society of Friends (Quakers) in the area of central Pennsylvania, Maryland, parts of West Virginia, Virginia, and the District of Columbia. It is through membership in a Yearly Meeting that individual Quakers become connected with the larger Quaker movement worldwide. "In fellowship, in deep listening, in waiting worship, in commitment to each other, it richly rewards those who embrace the challenge of being a Yearly Meeting Friend." (2011 draft Faith and Practice)
News on search for the next General Secretary
Baltimore Yearly Meeting is hiring a new General Secretary. The successful candidate will supervise the office and staff and provide spirit-based leadership for our growing yearly meeting. BYM comprises 54 local Meetings in Maryland, Virginia Washington, DC, and parts of Pennsylvania and West Virginia. We operate a vibrant regional camping program. To read the full job description and learn more about BYM go online to www.bym-rsf.org/what_we_do/committees/gensecsearch/description.html. The General Secretary Search Committee is accepting applications. We will begin evaluating applications on May 1, but will continue to accept them until the position is filled. To apply, send letter of application, resume, and names and contact information for at least three (3) references to the committee at gssearch@bym-rsf.org.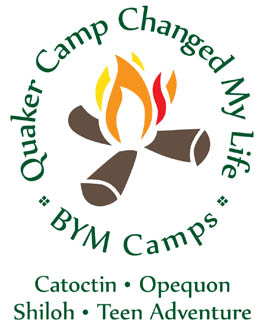 Do you yearn for spiritual deepening? Are you longing for growth in a community of seekers who support one another on our individual journeys? Have you felt a nudge to greater intentionality in your spiritual practice? if so, the Spiritual Formation Program is for you.

The Ministry and Pastoral Care Committee has sent queries to every local Meeting regarding the Spiritual State of the Meeting for 2015. Responses are requested by April 15. Click here to see the queries.
The Trustees of the Miles White Beneficial Society of Baltimore City are now accepting applications for educational funding. Funds are available for books and tracts, Friends educational institutions and programs for the young, and for undergraduate college scholarships. Proposals will be considered for requests up to $5,000. Preference shall be given to applications from the Greater Baltimore Metropolitan Area and to those with connections to Friends Meetings or their members within the Baltimore Yearly Meeting. All requests must be made in writing. The deadline for applications is March 15, 2016. Notification of approval will be made by May 1, 2016.